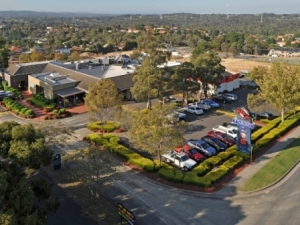 Australian Leisure and Hospitality is moving to capitalise on the strong demand for hotel investment opportunities with the sale of a seven freehold hotel assets.
CBRE Hotels and Burgess Rawson have been appointed as the joint sales agents for the seven hotels that are located across New South Wales, Victoria, Queensland and Tasmania.
The portfolio comprises four NSW properties -The Jewells Tavern and Mattara Hotel in Newcastle, as well as the Westower Tavern in Ballina and The Macquarie Inn in Dubbo – both of which boast Dan Murphy Liquor outlets. Other assets on offer include the Club Tavern in Caboolture; the Granada Hotel in Berriedale, Tasmania and the Cherry Hill Tavern Hotel in Doncaster East, Victoria.
The hotels will be offered for sale individually at the Crown Casino, Melbourne on 18 May. Interstate bidding will be facilitated in CBRE's boardrooms via live video feeds from Brisbane and Sydney.
The auction will be steered by Joel Fisher, Dan Dragicevich, Scott Callow and Craig Harley of CBRE Hotels in conjunction with Billy Holderhead, Raoul Holderhead, Simon Staddon and Pat Kelly of Burgess Rawson.
Mr Fisher said strong buyer interest was expected in the ALH portfolio underpinned by the strength of the tenancy covenant. The sales come on the back of the recent stand alone Dan Murphy's in Port Macquarie, Lismore and Coffs Harbour by Burgess Rawson, which sold for $8.25 million at 6.87%, $6.13 million at 7.25% and $8.31 million at 6.94% respectively.
Previously CBRE Hotels and Burgess Rawson handled the sale of 17 similar assets on behalf of the listed ALE Group, which were sold for a combined $107 million for yields ranging between 4.19% – 6.95%
ALH Group is 75% owned by Woolworths and 25% owned by the Bruce Mathieson group. ALH operate nearly 300 venues around the country and is Australia's largest hotel operator being approx thre times the size of their closest competitor, the Liquorland Hotel group (Coles), that operates just under 100 venues nationally.
"All seven hotels offer secure long term leases, with initial terms of 20 years to the ALH Group making them directly comparable with our three Dan Murphy's sales," said Billy Holderhead.
The Cherry Hill Tavern, in inner eastern Melbourne, is expected to attract particularly strong investor interest. Situated on a 9,113m² site, the award winning hotel includes a sports bar, TAB, a bistro café, a large gaming room and a drive through BWS.
In NSW, the one of the premier offerings is the landmark Mattara Hotel in Newcastle that was extensively renovated in 2005. The solid performing asset has operated for 150 years on its current site and is located on a prime corner at 333 Charlestown Road. The modern hotel includes a large bistro, a sports bar, a TAB, a gaming lounge, an outdoor beer garden as well as drive through BWS bottle shop.
"We expect strong interest from investors seeking a long term, secure cash flow investment with guaranteed annual growth and future development potential," Mr Fisher added.
The campaign will soon be launched following the successful sale of more than $500 million worth of similar type assets by CBRE Hotels and Burgess Rawson combined over the last 24 months.