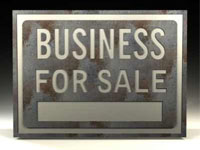 For the past 16 years or so I have been continually asked the same question; is this type of management rights available?
The request is the same regardless of the type, size or location of the management rights and I can fairly easily say the following is a general description of "what we would like to buy when we are ready". The questions are based on the intending purchasers desired requirements for a holiday building.
Question 1 – The location – Is it possible to be near, opposite or on the beach, preferably a patrolled beach with easy access to food and beverage, little or no competing accommodation businesses and as modern as possible, preferably a high-rise and near a major airport? It would also be more desirable if the management rights also had quick access to major road transport.
Question 2 – The manager's residence – Preferably a four-bedroom or at least a three-bedroom, a higher floor would be nice with a large balcony and water or ocean views. Two security car parks and large lockup storage would certainly have to be a consideration. If the manager's accommodation has to be a ground floor apartment a large private entertainment area with direct access to the beach would also be considered.
Question 3 – The business – The intending purchaser would prefer that the management rights of the holiday building, have or meet some of the following criteria: First preference would be no more than five years old, 80-90% of the building in the manager's rental pool, average occupancy around 75-80%. It would be a high consideration that all the apartments are furnished alike. No set office hours in the management and letting agreements (this is a very consistent request). If there are a mix of owner occupiers is it possible to have these owners reside on floors that have no investment apartments?
Question 4 – The net operating profit – The intending purchaser is exploring the industry looking for a holiday building of $450,000 – $650,000 net profit. Do the accountant's figures show expenses for a receptionist and reservationist? Are there wages for a common property cleaner? Has the actual accountant's fee been included and has the actual insurance premium been included? Would it be possible to see two years of trading figures? Is the profit and loss report current?
General questions are would any vendor consider trading our house? Would the vendor consider vendor finance? Could we purchase a management rights without the apartment?
The above are examples of industry questions generally asked by intending purchasers who have no or little industry knowledge. Industry seminars and one-on-one interviews eliminate some of their first and initial thoughts regarding their wish list. Regardless of some intending purchasers asking fairly onerous questions with impossible-to-meet requirements, we continue to list and sell day in day out.
There is no doubt today's management rights industry is no different than any other similar tourism and accommodation transaction; commercial reality has finally moulded our industry into a strong and financially safe acquisition. The questions that form part of the statement, 'always wanted' will be forever asked. 'Rarely found' however is the challenge that makes the diligent management rights broker stand out from the rest.