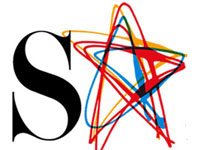 South Australia's tourism operators are worried international visitor numbers – which have fallen 8% from last year – will get worse.
The latest International Visitor Survey figures show the 338,000 visitors to SA in the 12 months ended March 31 were 8% down on the 368,000 of the previous 12 months. Expenditure was down 5%, from $720 million to $684 million.
SA Tourism Industry Council chief executive Ward Tilbrook said the drop in international figures did not surprise him, following polling of SATIC members which showed a downward trend in business activity and confidence.
The state government cut funding to the South Australian Tourism Commission from $53 million to $49 million in the state budget of two weeks ago.
"In 2009-10 it was $59 million; the latest one is $49 million," Mr Tilbrook said. "And that's at a time when the market is flat.
"The cut has come out of the destination development section, infrastructure grants and research. South Australia is missing its share of the growing tourism market from China. We need planes from China to come here and that's the sort of work the development section ought to be doing."
Mr Tilbrook said destination action plans were being drawn up for each SA region, with Tourism Commission involvement, in which operators were being asked to do more, such as build additional rooms.
The latest National Visitor Survey results also show that South Australia attracted 5.21million domestic visitors during the survey period. This was an increase of 6.3% from the year ending March 2011 and again higher than the Australian average of 5.4%.