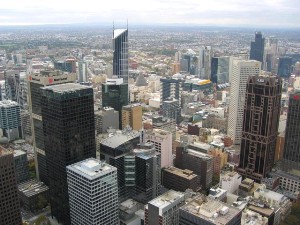 News
New Scheme Rewards Quality
With Australia's new Star Rating Scheme approaching its first anniversary, properties as diverse as caravan parks and luxury hotels are among the first to be upgraded under the new scheme.
Growing numbers of Australia's 7000 Star-rated properties are reaping the benefit of a commitment to quality that can now be rewarded with a higher Star rating under the new assessment criteria. More than 5000 properties have been assessed since the new criteria came into force last October and it is expected that all properties will be assessed within the first 12 months of the scheme.
AAA Tourism CEO Peter Blackwell said the results of the assessments showed that some properties had always delivered a higher level of quality than other properties at the same Star rating. "There have always been properties that went the extra mile and the new scheme acknowledges this with Star upgrades reflecting the enhanced focus on cleanliness and quality," he said. "When our assessors apply their pointscores for quality, things like more upmarket bedding, light fittings and furnishings can all contribute to a higher score. If it's all cut-price basic stuff, the quality score is not going to be as high as when a property has invested in the sort of quality that exceeds people's expectations."
Mr Blackwell said the diversity of upgraded properties proved there were seriously quality-conscious operators at all accommodation price points. "It's one thing to ensure a property has the list of facilities and services expected by a traveller but it's another thing to deliver the sort of quality that surprises and delights the traveller," he said. One of my favourite examples is the Coconut Palms on The Bay at Hervey Bay, a relatively modest motel that has king sized beds with latext mattresses in every room plus quality furniture imported from Indonesia.
Nigel Stretton of Coconut Palms said the upgrade from 3½-star to four-star reflected the commitment he and his wife made to giving their guests a special experience. "We're pleased that the new Star rating system rewards the extra effort we have put in," he said.
Other star upgrades reflect serious property refurbishments that have focused on quality rather than quantity of facilities. Typical of these is the Quality Inn Heritage in Ballarat, which is up from four-star to 4½-star, much to the satisfaction of proprietor Gary Browning. "The new scheme rewards the extra effort we have put into our property, because it takes account of our exceptional standards of cleanliness and the quality of our facilities and furnishings," he said.
At the top end of the ratings is Perth's Pan Pacific Hotel, which is up from 4½-star to the top rating of five-star, while most of the upgrades have moved up half a star from their previous 3, 3½ and four-star ratings.
Significantly, there are several holiday parks among the early upgrades, with South Australia's first upgrades being Stansbury Foreshore Caravan Park and Victor Harbor Beachfront Holiday Park, both up from 3½-star to four-star. Jenni Matulick at Stansbury said the upgrade was a welcome endorsement. "We have worked hard to make the park better, and our regulars have given us very positive feedback, so the extra half a star is the icing on the cake," she said.
Mr Blackwell said the diversity of Star upgrades showed the way ahead for proprietors seeking to meet and exceed the expectations of today's travellers, especially those from overseas. "Living up to expectations is what we are all about and the new Star ratings are a much more meaningful match for what world travellers expect," he said. "The majority of properties have maintained their existing Star ratings, while the upgrades are a well deserved reflection of properties that deliver extra quality. We are also beginning to see properties that are making various upgrades to maintain their existing Star ratings and this will ultimately be a good thing for everyone.
"The more our industry lives up to the expectations of its customers, the more success we can expect to enjoy."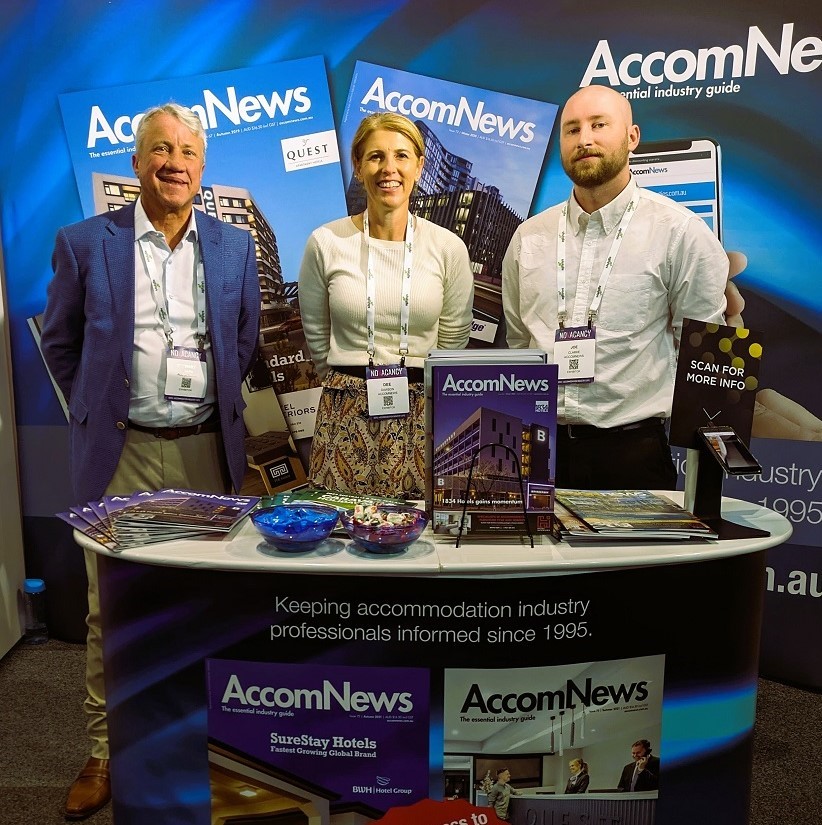 AccomNews is not affiliated with any government agency, body or political party. We are an independently owned, family-operated magazine.