News In Brief
Hotels Record Jackpot Figures for the Footy Finals Weekend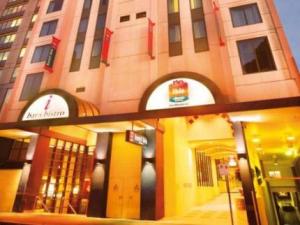 Initial figures from Australia's largest hotel group, Accor, suggest that Sydney and Melbourne were also forced to share the victory spoils off the field, as both cities recorded their highest weekend hotel occupancy figures for the year.
Melbourne attracted the largest number of interstate visitors to their city, with Accor's 17 hotels in the city area boosted by an influx of Sydney Swans visitors but with Sydney enjoying a long weekend and with the NRL final hosted on a Sunday night, the city was able to brush aside the Bulldogs' loss to Melbourne Storm and glow in a three day tourism fest. Sunday is normally the quietest night in Sydney for hotel occupancy but Accor's nine hotels in western Sydney – including four in Sydney Olympic Park – all recorded 100% occupancies. Even in the central business district, Accor's Sydney hotels attracted occupancies of between 94% – 100% over the long weekend.
The Sydney Swans added about 12% to Accor's Melbourne hotels over the weekends, so while Melbourne may have been disappointed that their home team, Hawthorn, failed to bring home the silverware, businesses across the city had plenty to be happy about.
"We would like to see it compulsory for an interstate team to be in the grand final," said Accor Victorian regional manager, Adrian Williams. "It has such a positive effect on Melbourne tourism. "When it was clear that the Swans would play in the MCG grand final, the phones rang of their hooks in our reservation offices. It was clear that Swans supporters were prepared to put their money where their mouths were, wanting to be part of the victory celebrations.
"Melbourne hotels normally have strong weekend business but with it being a long weekend back in Sydney we saw the Sydneysiders use the extra day to make it a long weekend in Melbourne, so our hotels boasted close-to-full occupancies on Friday and Sunday nights, as well as a total sell-out on Saturday. Even hotels as far away from the MCG as Glen Waverley enjoyed a bumper weekend."