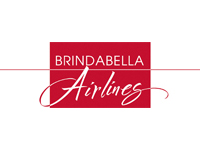 As a result of a successful license application process, Brindabella Airlines has been awarded a five year license to operate scheduled air services between Sydney and Moree with effect from 30th March 2013.
Brindabella Airlines chief executive officer Ian Vanderbeek said, "As an airline servicing regional Australia, we are committed to providing Moree and surrounding communities with an increase in flight frequency of 80% by introducing a further 16 flights per week above the current frequency of 20."
Brindabella Airlines will operate the Sydney to Moree route with their customer's aircraft of choice, the BAE Jetstream J41. "Operating the Jetstream J41 aircraft on this route will allow us to meet and exceed the expectations of our customers through the provision of complimentary inflight snacks, beverages, and a late afternoon bar service delivered by our friendly cabin crew" said Mr Vanderbeek.
Existing customers travelling from Sydney to Moree who benefit from the accrual and redemption of Qantas Frequent Flyer points will continue to benefit from the airline loyalty scheme through Brindabella Airlines affiliation with Qantas Frequent Flyer.