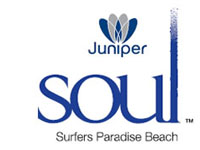 News
Juniper to sell Sunshine Coast investments
Sunshine Coast-based developer Juniper Group is to sell about $30 million worth of property in Mooloolaba.
The sell-up follows the placing of its Soul development into the hands of PricewaterhouseCoopers on 25 October as receiver and manager. The 243m-high Soul Tower on the corner of Cavill Ave and The Esplanade, Surfers Paradise is also subject to a law suit by its builder Grocon against Juniper for allegedly unpaid accounts.
Juniper has built 18 major developments since the company began with the Parklane in Maroochydore in 1992. These include Aegean, The Caribbean, Malibu, Landmark, Zanzibar, Sirocco, Sea Temple Resort and Spa (Palmcove), The Sebel Maroochydore, Oceans and Sea Temple (Port Douglas).
The Mooloolaba properties include 39 tenancies across five premises producing around $3 million annually.
The sale of the Juniper Group's Sunshine Coast portfolio will be through CBRE's Rem Rafter and Brendan Robins.