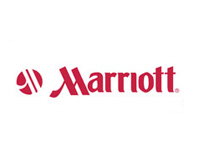 Baker & McKenzie has advised listed Malaysian Starhill on the $415 million purchase of a portfolio of three five-star Marriott hotels in Australia.
The hotels have a combined total of 1016 rooms and was Starhill REIT's first purchase in Australia.
Located in key Australian gateway cities, the Sydney Harbour Marriott, Brisbane Marriott, and Melbourne Marriott were bought by the REIT from the Commonwealth Property Hotel Fund. The purchase of the hotel assets will give the REIT the largest portfolio of overseas property assets of any Malaysian REIT.
The acquisition is Australia's largest hotel property portfolio purchase by deal value.
Sydney Partner Roy Melick said, "The purchase of the portfolio with hotels in three states required consistent and continual work by all parties. There is a considerable amount of complexity when dealing with numerous overseas and Australian jurisdictions, many details to be dealt with and numerous decisions to be made by the clients when acquiring a portfolio of this size. The acquisition provided a vote of confidence in the Australian hotel market."