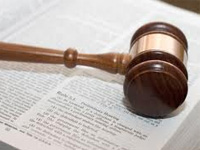 Burswood residents in Perth are on the verge of legal action against the Barnett government to halt its proposed sale of 5.8ha for James Packer's $570 million six-star hotel.
Lawyers for 23 residents in Mirvac's Burswood Peninsula development are incensed that public processes governing the sale and any development application to build the hotel will not apply. They did not learn of the proposal until premier Colin Barnett and Crown announced it in August and the WA government has not allowed them a right of review under the public planning system.
The state government intends to use the 1985 Casino Agreement Act to sell the 5.8ha to Crown Ltd for $60 million – a $35 million discount on current valuation – and exempt the casino from having to lodge its plans with the Town of Victoria Park or the WA Planning Commission.
The government also says usual planning processes will not apply because the act allows the gaming minister to take over planning powers for the site.
Lawyer Doug Solomon, for the residents, served a notice on the government to get documents about the case because he said residents were frustrated by the lack of detail the government gave at meetings. He said that depending on the information handed over, his clients would seek court declarations that Crown did not have an entitlement and that usual planning rules applied. He might also seek an injunction to stop the sale.