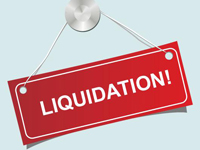 The placement of Worldtourism Travel Centre P/L into voluntary administration/liquidation this week is of considerable concern to the accommodation industry.
This is a very serious development that potentially leaves thousands of holiday makers and accommodation providers out of pocket, according to Trevor Rawnsley the CEO of the Australian Resident Accommodation Managers Association.
Consumers who paid holding deposits for their holidays or pre-paid their holiday in full may be disadvantaged if payment was taken by Worltourism and not forwarded to the accommodation provider. The accommodation provider who is awaiting payment from Worldtourism for holidays that have been completed may also be disadvantaged. Reports indicate that over $2 million dollars worth of holiday bookings could be lost.
Both holiday makers and accommodation providers could be forced into conflict at the reception desk if payment is not received by the accommodation provider from Worldtourism. "This is a recipe for disaster that could be avoided."
Mr Rawnsley said all ARAMA members are licensed under the Property Agents and Motor Dealers Act and are required to hold a real estate agents license. Deposits and/or full payments from consumers are protected by a trust account that is audited regularly throughout the year and regulated by the Office of Fair Trading.
"The benefit of booking a holiday directly with an ARAMA member is that consumers have the ultimate peace of mind knowing that the payments they make direct to the accommodation provider are protected by the legislation which governs trust accounting," he said.
Investor owners who own a lot in a management rights scheme are also at a financial risk from the Worldtourism debacle. These same investor owners would have their funds protected by the existence of the trust account if the bookings were made direct to the ARAMA members property.
ARAMA members and consumers who are affected by the Worldtourism debacle are urged to contact the Office of Fair Trading.
The administrator is Jirsch Sutherland [email protected]