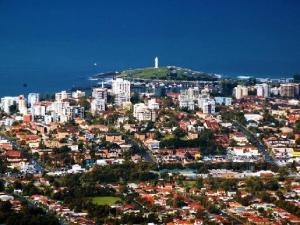 Wollongong is performing much better than its state counterparts when it comes to overnight domestic visitation according to recently released Destination New South Wales data.
The Illawarra region received one million domestic overnight visitors, up 16.5% on last year – and significantly more than the average 1.1% increase in overnight domestic trips to regional New South Wales.
Destination Wollongong general manager Mark Sleigh said the strong results followed excellent feedback about the summer season from the organisation's partners. "We have welcomed an additional 300,000 visitors in the past 12 months, an amazing result in an incredibly competitive market," Mr Sleigh said.
"To show growth of more than 15% in an extremely tough domestic market emphasises the importance of events to regional visitation," he said.
Highlights for Wollongong from the YE December 2012 results show: a 16.5% increase in overnight domestic visits, against a state average of 1.1%; a 5.1% increase in domestic day trippers; and nearly 5 million tourists have visited the region in the past 12 months.
Mr Sleigh highlighted the overwhelming success of the It's on in the Gong campaign as a key reason for the increased visitation.
The campaign, strongly supported by DNSW, delivered 18 major events over the three months of summer, ranging from such iconic cultural attractions as the Illawarra Folk Festival to international sport, like the Gran Fondo cycling event.
"All up these events injected $22 million into the local economy, as well as showcasing the region to thousands of visitors who might otherwise not have considered the Illawarra for a visit," Mr Sleigh said.
"In 2013, we are looking to further develop the events space, introducing a tourism week to kick off our summer of events in late November. We are very close to announcing some new major events, which will make Wollongong the place to visit in summer 2013," he said.