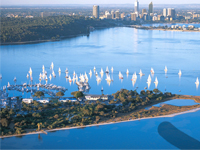 News
Perth revPAR falters, North Qld shines
The average price of a night in a Perth hotel has broken through the $200 barrier and is still the nation's highest, despite a recent decline in occupancy levels. But, according to Deloitte's half-yearly tourism and hotel market outlook, fewer corporate travellers and the cancellation of several major resources projects will restrict increases over the next three years.
The outlook said Perth's average room rate was $200 a night, compared with the national average of $150 and second-placed Sydney's average of $196.
It is expected to increase to $239 by the end of 2015 – down from the $259 predicted at the end of last year.
"Growth in occupancies and room rates in markets associated with mining-related corporate travel, such as Perth and Brisbane, is forecast to be more subdued than in recent years as the resource- related construction boom reaches its peak," the outlook said. "At the same time, the weakening of the Australian dollar is forecast to provide further support for room rates and occupancies in the leisure-orientated markets."
Australian Hotels Association WA chief executive Bradley Woods said Perth hotel occupancy had fallen 9.5% over the past 12 months. "While the forecast for mining-related corporate travel is to be more subdued, it will still maintain a strong and healthy position as a core element of the Perth hotel market," he said. "Growth in the leisure market is still critical to Perth's long-term hotel industry success and encouragement of new investment and infrastructure."
The Deloitte report said tourism operators would welcome the falling Australian dollar. But while the dollar's decline would have minimal impact on an international traveller's decision to come to Australia, it would have a big impact on the amount they spent once they arrived. "We forecast, for example, that as the dollar moderates over the next three years, expenditure by international holiday visitors will grow 8% per year in real terms," it said. The report said this growth would be led by Asian tourists, with China the largest contributor.
But it said Chinese tourists did not tend to stay in Australia very long – the average being 11.1 nights, compared with 27.4 nights for all international visitors.
"Despite their relatively short stay, overall expenditure by Chinese visitors was only slightly lower than other international visitors, due to their average daily spend of $212 compared to $99 for an average international holiday visitor," the report said.
In terms of hotel performance, Darwin is the new Perth, according to veteran hotel analyst, Dean Dransfield.
Revenue per available room – the standard industry measure – in Darwin hotels grew 16.5% last year, and an impressive 28.1% in the March quarter. But in Perth revenue per available room dropped nearly 5% in the March quarter as demand for hotels softened.
"Darwin had a sensational performance, which was mining driven, while Perth, which is also mining driven, had a small downturn off its very high base," said Mr Dransfield at the release of his Hotel Futures Update for the March quarter.
Mr Dransfield blamed Perth's poor performance on softening mining construction work and reduced business travel to the West Australian capital.
Cairns also performed strongly in the March quarter, delivering revenue per available room growth of 28.1% largely because of increased rate growth. Neighbouring city Port Douglas also performed well, delivering a 16% revenue per available room increase in the March quarter. North Queensland hoteliers have increased rates by 11% as a result of the improved demand.
But five cities reported a decline in the March quarter, led by Adelaide, where revenue per available room dropped 9.8%, and Brisbane, which was down by 5.6%.
Nationally, the Australian hotel market's revenue per available room grew by just 0.8% in the March quarter, compared with the 6.3% recorded in the prior corresponding period.
"The quarterly results are also below the full year expectation of 6.2% growth," Mr Dransfield said.
New supply was also down, increasing by just 0.7% in the March quarter against a previous forecast of a 2.3% rise.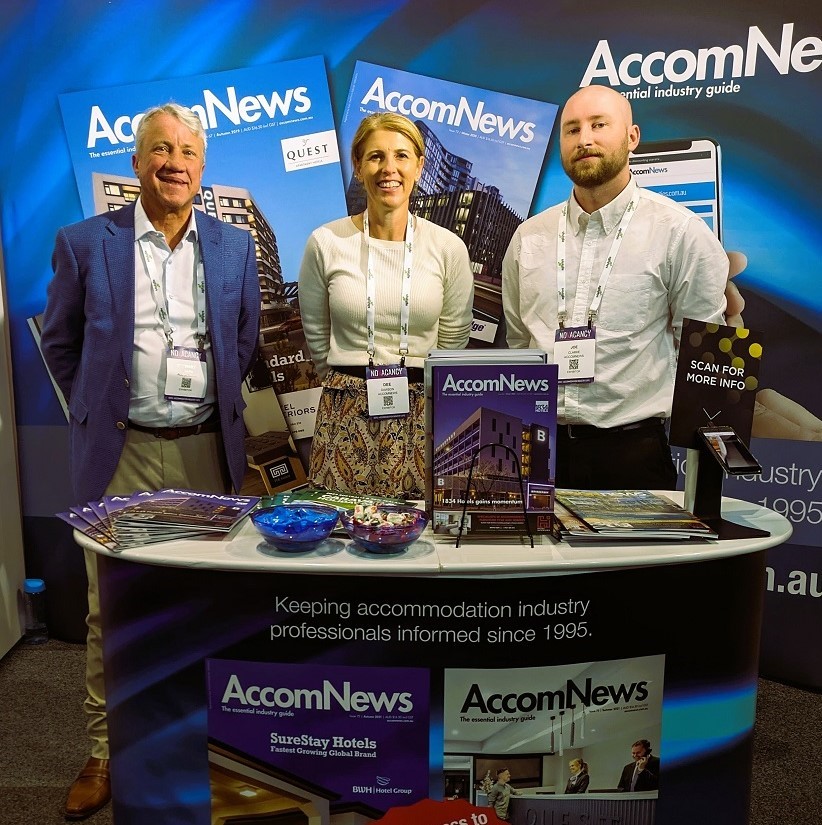 AccomNews is not affiliated with any government agency, body or political party. We are an independently owned, family-operated magazine.