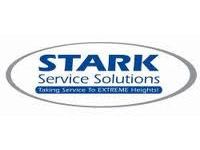 Stark Service Solutions, LLC, a leading customer service training and technology provider to the hospitality industry, has announced that due to their successes in improving industry operational efficiencies they have been chosen as an endorsed vendor by Best Western International, Inc.
"Best Western and Stark have partnered for years," stated Michael Morton, vice president of member services for Best Western International.
BWI continually proves its dedication to leading the hospitality industry in customer care by raising the standards for cleanliness and maintenance. Due to this commitment, they have introduced advanced cleaning technologies normally used in hospitals, such as UV wands and black lights, to more than 2000 Best Western hotels. Sustaining these standards for cleanliness requires accurate, detailed documentation. Tracking and scheduling by each property though Stark's Housekeeping & PM Touch System makes this process quick and easy for hoteliers.
Members are thrilled as well. "As a general manager, utilising Stark Solutions provides me and my staff an accurate way to compare our performance efficiency along with our Medallia guest service scoring system," said Caleb Scorsone, general manager, Best Western Plus Vineyard Inn & Suites. "This is an amazing tool. In my 13+ years of hospitality experience with several leading brands, I have never seen this capability – this is fantastic! Housekeepers and inspectors have no excuse now but to be efficient and excellent on a daily basis."
Naomi Stark, President of Stark Service Solutions, comments, "Working with Best Western International allows us to share their dedication to delivering a quality product at an affordable price. This makes sense for the entire industry in every market. Owners need the right tools to protect their investment without increasing overhead. Meanwhile, management needs the right tools to deliver excellence to the guests. We are thrilled to work with Best Western International as it expands its alliance with Stark Service Solutions, demonstrating their confidence in Stark's industry changing products."