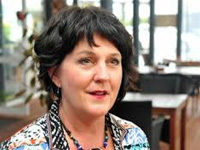 New research has shown that Queensland communities recognise the importance of the growth of the Queensland tourism industry under the Newman government's DestinationQ strategy.
Minister for tourism Jann Stuckey said the state-wide examination of the social impact of tourism on local communities by Tourism and Events Queensland has found Queenslanders' recognise the importance of this vital industry. "Social Indicators 2013 has provided valuable insight into Queenslander's perceptions about tourism and the importance of this industry to our economy," Ms Stuckey said. "Queenslanders overwhelmingly viewed economic impacts, increased regional profile and greater cultural diversity as the main benefits of the industry. "While 87 per cent of Queenslanders surveyed agreed that festivals and events attracted tourists and raised awareness of the region."
The top three benefits of tourism, according to Queenslanders were:
• Greater cultural diversity (92 per cent)
• Important economic benefits (91 per cent)
• Increased regional profile (86 per cent)
"More than half of Queensland residents surveyed also like the way tourism was developing and want to see it continue," Ms Stuckey said.