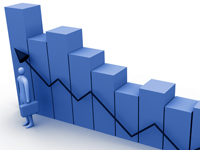 Queensland's key leisure hotel markets have had a strong start to 2014 with the Great Barrier Reef market leading the way, according to JLL Hotels & Hospitality Groups' review of the latest STR results for the March quarter.
Of all the Australian markets covered, the GBR market had the second strongest start to 2014 posting exceptional RevPAR (occupancy x av-erage daily room rate) growth of 12.7 per cent. This result reflected a combination of strong inbound numbers and an encouraging recovery on domestic tourism demand.
Peter Harper, senior vice president of JLL's Hotels & Hospitality Group said, "The GBR hotel market is currently experiencing the best trad-ing conditions in quite some time with average occupancies reaching 71.6 per cent over the first three months of 2014, compared to 63.5 per cent over the same period last year. January and February in particular were especially strong, posting RevPAR growth of 18.2 per cent and 16.6 per cent respectively."
"The good news is that the other key Queensland leisure markets such as Cairns also posted strong RevPAR growth of 9.8 per cent over the March quarter with this improvement coming from both occupancy and ADR gains. The result is great news for Cairns owners and operators alike after what has been a challenging post GFC period. Strong inbound numbers and improving domestic demand are both helping to drive re-sults during a period when virtually no new supply has come to market." Mr Harper said.
Julian Whiston, executive vice president of JLL's Hotels and Hospitality Group said, "Benefitting from similarly improving conditions, the re-covery in the Gold Coast hotel market continues to gather pace after posting modest RevPAR gains in 2013. Over the three months to March 2014 the market recorded an average occupancy of 72.5 per cent and ADR increased by 2.8 per cent, resulting in RevPAR growth of 4.8 per cent. Once again, January and February in particular were strong months".
"In more encouraging news for the Queensland hotel industry, the Brisbane hotel market had a strong month of March 2014 with RevPAR jumping by the auspicious number of 8.8 per cent compared to March 2013. Occupancy increased by 5.2 per cent while ADR improved by 3.4 per cent with a renewed impetus for corporate travel and a strong calendar of events helping the market. Over the three months to March Brisbane's RevPAR growth was 2.1 per cent which represents an improved position relative to the last 18 months", Mr Whiston concluded.
Queensland's hotel markets ranked by RevPAR growth

Market

Q1 Occupancy

Q1 ADR

Q1 RevPAR

RevPAR Growth

Great Barrier Reef

71.6%

$314.22
$225.06
12.7%

Cairns

71.0%

$121.29
$86.07
9.8%

Gold Coast

72.5%
$170.90
$123.86
4.8%

Brisbane

75.1%

$184.05
$138.27
2.1%
Source: JLL/STR Global
Note: RevPAR Growth is compared to Q1 2013