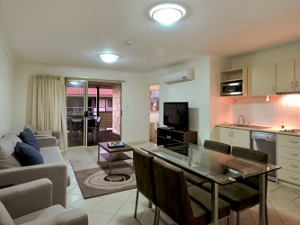 Best Western has welcomed the four-star Best Western Plus Kalbarri Edge Resort in Western Australia to the group, providing a much needed accommodation option for tourists travelling between Geraldton, Carnarvon and other towns along WA's Regional Coral Coast.
Built in 2009, the 72-room Best Western Plus Kalbarri Edge Resort is the 20th property in Australia to pass Best Western's Quality Assurance program to carry the brand's midscale Best Western Plus hotel type.
"Best Western Plus has really taken off in North America and Asia and we're on our way to replicating the same success here because we're very selective about the properties we allow to qualify as a Plus hotel," Best Western Australasia's chief executive, Rob Anderson said.
Best Western Plus Kalbarri Edge Resort's 72 rooms range from fully self-contained two bedroom serviced apartments to spa suites and deluxe studios, with king beds, modern in-room facilities and upgraded bathroom amenities. Ideal for groups, guests can enjoy free wifi, large flat-screen TVs, free Foxtel channels, and a kitchenette or kitchen with a microwave in each room.
Property features include a solar-heated pool, gym, large balconies, outdoor dining and private barbecues. The fully licensed Edge Restaurant is open seven days for breakfast and dinner, with a separate room service menu available. Guests wishing to dine out can take a five minute walk to Kalbarri town centre.
The property is jointly owned by WA hospitality industry operator and consultant, Chris Pye (CEO and chairman of Hospitality Inns) and Jon Jessop of Edge Resorts.
Pye's portfolio includes four Best Western properties in regional WA – Carnarvon, Esperance, Geraldton and Kalgoorlie – and two Perth hotels with the midscale Best Western Plus Ascot Serviced Apartments and 5-star boutique hotel, Best Western Premier Terrace Hotel in Perth's West End.