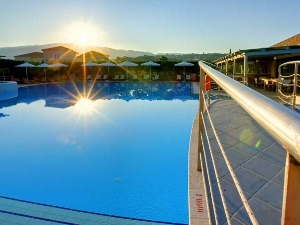 Strata owners corporations have until 29 April to register their swimming pool or spa on the NSW Swimming Pool Register.
Owners of units in complexes with swimming pools and spas could be barred from selling or letting their properties if these pools do not meet safety standards.
The NSW government warns that many pools in apartment complexes could fail certification checks. Owners corporations are already finding it difficult to engage private accredited certifiers and then contractors to fix problems due to the heavy workload.
Home owners and strata owners corporations must get a certificate of pool safety – which covers pool fencing, signage, gates and other safety issues – that individual owners must attach to their lease or sales contracts before they can put their property on the market. Owners would have six weeks to fix any issues – provided the certifier did not consider the pool posed a significant risk to health and safety.
This includes any property with a swimming pool that is on the market before the deadline because the certificate must be annexed to the contract for sale and purchase of land. Such properties cannot be advertised for sale or lease if a valid certificate is not in place.
Failure to meet council orders to bring the pool up to scratch could lead to fines of up to $5500.
As of 29 April, prospective purchasers of a property can rescind the contract within 14 days of exchange if a certificate of compliance is not attached to it.
"One of the issues is that pool inspections are some three to four months behind because local councils don't have the resources to cover the sheer volume of work," says Greg Haywood, president of Strata Community Australia (NSW).
Local councils and accredited private certifiers can carry out an inspection and issue a certificate of compliance if the swimming pool or spa pool meets all the safety requirements.
The regulations were due to come into force in April 2014 but were put back a year after the state government realised how many pools were failing local council checks and that there was a long waiting list for inspections in some council areas.
The broad definition of what type of pool is included is:
All swimming pools and spa pools that are in-ground, above-ground, indoor, portable and other types of pools and spa pools that are capable of being filled to a depth of 300mm or more of water.
Bathroom spas that are used as baths and emptied after use are not included.
An occupation certificate that is less than three years old and that authorises the use of the swimming pool can take the place of a certificate of compliance. If such an occupation certificate is annexed to the contract for sale, the swimming pool registration certificate (created when the pool was registered on the NSW Swimming Pool Register) should also be provided.
A swimming pool certificate of compliance is valid for three years from the date of its issue.