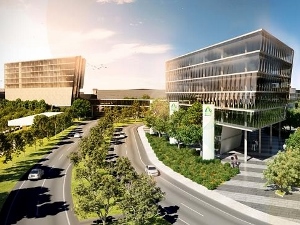 South Australian Tourism Industry Council chief executive Ward Tilbrook is not convinced there is enough demand for the new $60 million hotel at Adelaide Airport.
The hotel would have six storeys with 160-265 rooms, meeting and function rooms and restaurants part of a $1 billion expansion of the airport.
"Outside of March, it could be argued Adelaide hotel occupancy levels wouldn't warrant additional beds — particularly after recent hotel developments," Mr Tilbrook said. "Unlike other capital cities Adelaide Airport already had accommodation options relatively close by, such as in the city and at Glenelg."
Holdfast Bay Council's submission supports the development and anticipates construction would start in mid-2016, with completion by early 2018.
A council report says it wants the hotel to focus on fly-in, fly-out travellers so as not to compete with Glenelg hotels. Oaks Hotels & Resorts, which owns two of the hotels in Glenelg and three other properties in SA, welcomes the proposal.
"Any new development in South Australia brings its usual criticisms, however, we see the proposed Adelaide Airport hotel as a positive step for the state's tourism, resulting in renewed competition among hoteliers vying for business," Oaks sales general manager Daniel Csortan said.
Adelaide Airport's general manager Brenton Cox said, "Adelaide Airport's passenger numbers have grown substantially in recent years, and a significant percentage of these passengers are business travellers who are looking for the convenience of a close hotel to make it easier to catch early morning flights the following day."