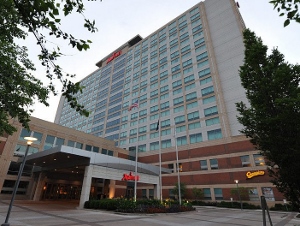 News
Credit card security breach in US
White Lodging Services Corporation has admitted the suspected breach of credit card use for the point of sales systems at 10 major US hotels from the period July 3, 2014 through to February 6, 2015.
Upon learning of this security breach, White Lodging Services, an independent hotel management company, contacted the federal law enforcement officials they are now conducting a forensic review. White Lodging is offering one year of complimentary fraud resolution and identity protection services, to all affected cardholders.
The data at risk is believed to be limited to names printed on customers' credit or debit cards, credit or debit card numbers, the security code and card expiration dates.
The food and beverage outlets affected are located at:
• Indianapolis Marriott Downtown, Indianapolis, IN
• Chicago Marriott Midway Airport, Chicago, IL
• Auburn Hills Marriott Pontiac at Centerpoint, Pontiac, MI
• Austin Marriott South Airport, Austin, TX
• Boulder Marriott, Boulder, CO
• Denver Marriott South at Park Meadows, Denver, CO
• Louisville Marriott Downtown, Louisville, KY
• Renaissance Boulder Flatiron, Broomfield, CO
• Courtyard Austin Downtown, Austin, TX
• Sheraton Hotel Erie Bayfront, Erie, PA
White Lodging president and CEO, Hospitality Management, Dave Sibley said, "After suffering a malware incident in 2014, we took various actions to prevent a recurrence, including engaging a third party security firm to provide security technology and managed services. These security measures were unable to stop the current malware occurrence on point of sale systems at food and beverage outlets in 10 hotels that we manage. We continue to remain committed to investing in the measures necessary to protect the personal information entrusted to us by our valuable guests. We deeply regret and apologise for this situation."