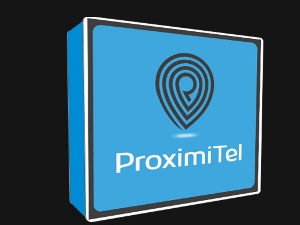 News
New app launches Tinder for Australian hotel guests
A new way for hotel guests to experience their stay is being championed in the form of social media. One app that has received considerable hype over the last few months, HelloTel, is set to launch in Australia this week as the traveller's social network.
So accomnews contacted its spokesman about what the app does and how its Australian launch might impact accommodation providers around the country.
The app essentially "allows guests to check-in to the hotel they are staying at and interact with other guests at the same hotel or nearby". It has been described as the accommodation providers' answer to Tinder, which is a location-based dating app popular with the widely sought-after 'millennial' demographic.
The spokesman said: "For hoteliers and businesses, we are launching a branded backend called ProximiTel towards the end of this week. This backend allows hotels and businesses nearby to analyse real time data about users staying at their hotel through non-personally-identifiable means.
"The ProximiTel platform aggregates demographical data about the users staying at each hotel and offers target marketing dashboards to reach the end user/guest with an unbelievably targeted message."
The intrigue for accommodation providers here is the ability to collate and analyse guest data. This trend is something all businesses, not just mobile apps, are contemplating. Legality is the main concern for property owners while privacy is the main concern for guests. However, companies are required to re-write their terms and privacy policy to accommodate each country's legislation. For HelloTel, this meant hiring Australian lawyers to ensure all relevant legalities were met.
For hotels and other accommodation providers, a similar level of care must be taken when looking at ways to use guest data. As the level of cyber activity guests can participate in at your property increases, so does the amount of data.
"Additionally, we are building just about every hotel service (all the things you can do on the phone in your room) into the app. Things like ordering room service as your headed up to the room from the pool or getting a new room key will be a breeze through the app," he added.