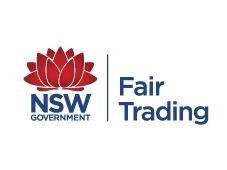 News
Strata manager jailed for misappropriation
Last week, a NSW strata manager has been jailed for defrauding his clients of more than $67,000 over a six-month period.
Jason Christopher Hext of the now deregistered Strataco Strata P/L was caught out after a unit block's power was cut off for non-payment of accounts after Hext had moved the owners corporation funds into his personal accounts.
Last week Hext was sentenced at the Parramatta Local Court to 12 months in jail. He must serve at least seven months of the sentence before parole. Hext has appealed the severity of the sentence which will be heard on April 29 in the Parramatta District Court.
NSW fair trading commissioner Rod Stowe said, "This case involved the blatant misappropriation of funds by an individual which ended up in a building being without power, rubbish collection, cleaning services or fire services, putting all of the tenants, some of whom were elderly, at real and significant risk.
Mr Hext paid himself monthly management fees well in excess of what was agreed and for a number of months paid himself a monthly fee three times over the course of the month. He also paid his wife fees for purported business activity statements preparation and auditing, none of which took place."
Strataco Strata P/L managed seven strata plans, each of which had individual trust accounts.
Hext is the second strata manager to be jailed in NSW in the past eight months. Rachael Kwawegen, the co-founder of Crows Nest-based boutique strata company The Strata Agency, stole more than $1 million from the apartment owners whose buildings she looked after was sentenced 15 months in prison in September also by the Parramatta Local Court.
Kwawegen used the cash from the trust accounts to put down a deposit on a house, buy cars and support a lifestyle she could not afford.
None of the apartment owners in the Kwawegen case ended up losing money, however, as they were compensated for the missing cash by a property fund operated by the NSW Department of Fair Trading.