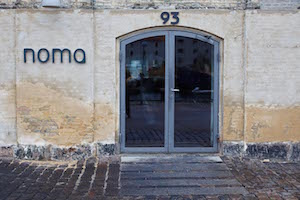 News
Industry prepares for next phase of Restaurant Australia campaign
The relocation of world-renowned restaurant Noma to Barangaroo in 2016 marks the exciting next chapter of Tourism Australia's Restaurant Australia campaign, according to peak industry association Restaurant & Catering Australia.
As part of an exciting collaboration between Tourism Australia and Lendlease, Noma will close in Copenhagen, Denmark to open its doors at Barangaroo on the Sydney Harbour from January 2016. Noma will design an original menu that showcases Australian produce through the eyes of head chef, René Redzepi and his team.
R&CA CEO John Hart is excited that the Restaurant Australia campaign is continuing to promote Australia as a world-leading culinary destination.
"The collaboration will help position Australia as the preeminent destination for food and wine particularly with those who have not visited Australia. "Research acknowledges that we have built a reputation as the home of some of the best food and wine experiences in the world, and Noma coming to Australia will take this reputation to the next level," Mr Hart said.
Noma Australia will be located in the acclaimed Anadara building at the Barangaroo precinct, which is set to become a landmark food and beverage destination.
"I am pleased to see that the dining experience has been made a focal point of the Barangaroo development. A strong hospitality offering will complement the activities of business tenants, generate significant expenditure in the area, and activate the precinct after dark," Mr Hart said.
Tourism Australia recently released a summary of results on the Restaurant Australia campaign highlighting significant growth in the sector. Since the campaign launch, food and beverage expenditure has grown to $4.8 billion. This is a growth of 5.7 per cent, compared to the previous period or $234 million over the 12 month period ending September 2014.