News In Brief
Starwood Asia Pacific claims it has achieved 10% reduction in carbon fumes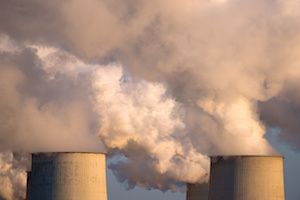 Starwood Hotels & Resorts Asia Pacific today announced it has reduced its energy use by 12.03 per cent, carbon emissions by 10.61 per cent and water use by 15.06 per cent from 2008 through the end of 2014.
The reductions are part of Starwood Hotels & Resorts Worldwide global 30/20 by 20 goals, launched in 2009, to cut energy use by 30% and water use by 20% by 2020, across all owned, managed and franchised hotels. In 2013, Starwood also added a goal to cut carbon emissions by 30% during the same timeframe.
Working towards the longer term 30/20 by 20 goal, Starwood Asia Pacific has set out distinct yearly targets for each region across Asia Pacific since 2011. These shorter, segmented targets are based on the unique operational needs of each market and have resulted in the reductions through the end of 2014.
"As Starwood's fastest growing division, Starwood Asia Pacific recognizes the increasing need to continue working together with our owners, customers, guests and associates to achieve the 30/20 by 20 goals," said Stephen Ho, President, Starwood Hotels & Resorts Asia Pacific. "Starwood seeks to be a positive influence in the communities that we operate; and we look forward to continue the drive towards environmental stewardship."
Globally, Starwood cut energy use by 12.08%, carbon emissions by 16.07% and water use by 17.26% since the baseline year of 2008.
"We're pleased with the progress and are encouraged by the reductions we made while maintaining an aggressive global growth strategy," said Ken Siegel, Chief Administrative Officer, General Counsel and Head of Global Citizenship at Starwood.
"Our 30/20 by 20 goals challenge us to create short- and long-term programs and partnerships that protect the environment, reduce operating costs, enhance the guest experience and make sustainable upgrades possible for properties."