News In Brief
Travel industry fails to impress at brand relationship building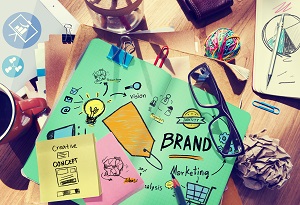 The travel industry has ranked ninth behind eight other industries when it comes to building relationships between people and brands beyond usage, purchase and loyalty, according to MBLM's Brand Intimacy 2015 Report.
"We do firmly believe that travel &leisure can improve and establish strong mutual bonds with customers. Focusing on delighting users in big and small ways, demonstrating dialogue and inviting conversation, finding meaningful ways to reward those consumers who have selected a particular brand can all help the category improve its ability to connect. Seeking ways to create greater intimacy is the best defence a category has to improve and grow," stated Mario Natarelli, MBLM's managing partner.
Rounding out the top 10 in travel & leisure are: Southwest, JetBlue, Four Seasons, Ritz Carlton, Marriott, Hilton, Delta, Holiday Inn and United.
MBLM has four theories as to why the industry, despite having the potential to build intimacy, is falling short:
• Disintermediation of Purchase: More and more consumers are booking trips using both traditional travel agents and online travel aggregator sites, bypassing the direct airline and hotel brand purchase experience.
• Disintermediation of Dialogue: The power of social media and online recommendations has clearly proliferated, and travel is one of the categories that generates the most dialogue. Travel brands are getting cut out of conversations taking place on websites like TripAdvisor, which have become aggregates for everyday recommendations and feedback.
• Diminished Usage and Changing Habits: Travel has changed and people are taking 20 percent fewer leisure trips this year compared to 2014. Continued changes to airline loyalty programs and complex tiering and structures, make them less relevant and often punitive.
• Quality and Quantity: Reduced quality in both airlines and hotels has created negative associations and a nickel and dime impression of the category in many cases. The proliferation of hotel brands has resulted in weaker relationships and less clarity around brands, while mergers, alliance programs and low budget carriers with airlines also confuse consumers and diminish brand equity.
According to the report, intimate brands create enhanced business performance. The top ranked intimate brands outperform major financial indices in profit growth and revenue growth over the past 10 years and brands that achieve the highest levels of intimacy also enjoy greater price resilience.
This year's report contains one of the most comprehensive rankings of brands based on emotion, analysing the responses of 6,000 consumers and 52,000 brand evaluations across nine industries in the U.S., Mexico and UAE.