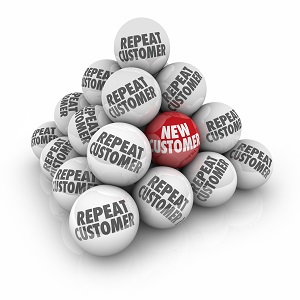 There is much focus these days on the value of repeat business within the accommodation industry but what is often overlooked is the value in the business that flows to a property based on referrals from guests that have already stayed.
This too should be classified as repeat business even though the visitor may never have stayed at the hotel before. A referral network can be even more valuable than a guest who returns on a regular basis.
In addition, this flow-on business is often more likely to occur within Australia due to its proliferation of independent accommodation options and the distance between many of our locations. A guest who wishes to holiday within Australia and visits Port Douglas from Melbourne this year is not likely to return next year. Not because they didn't have a good time but because there are so many similar but equally wonderful spots to visit, with convenient travel links from Melbourne.
Of course there will always be the occasional creature of habit. In the early days of tourism within Australia, when accommodation was sparse and travel difficult and costly, habit was the way of the world. However, the real value of this initial guest is the referral network within their immediate circle of family and friends that they can engage with about their recent holiday. This is the target audience accommodation providers should be reaching out to, using their recent guests as the medium by which to affordably find them.
It starts by engaging with your guest once they arrive and it ends with you ensuring you leave them with memories they will want to share with others. Follow up with a 'thank you' of some sort after they have checked out and include an easy means for their friends to book direct with you. A link back to a hidden "preferred guest" booking form on your website offering instant offers such as a valued guest discount or bottle of wine on arrival is a great option to include. Also, ask them for a review and provide an easy way for them to do so. At a moment in time when they are still smiling about their recent stay, provided you have made their stay memorable and engaged with them fully, they will be only too willing to help promote your accommodation and service.
Sending automated newsletters or marketing campaigns at some stage after their stay is also a good idea, providing you don't overwhelm your guests with too many. You want to ensure you stay prominent in their mind to capture those moments where they may be able to refer you to a friend but at the same time you don't want them to remember you as the business that was too persistent.
It's a fine line but totally manageable providing the right business tool is implemented. Capturing all the information you possibly can during check in is vital to your continued marketing efforts. Often, OTAs do not provide email addresses, etc. Ensure your front desk software captures this as a mandatory field at check in
A solution that automates the entire guest lifecycle from initially finding your property, tracking their personal requests such as pillows, bedding configuration, etc., right through to communicating with them long after they have gone, is the minimum requirement to allow your business to operate efficiently.
The more seamless your business software is, the less effort is required by you to achieve the best outcome for both you and your guests. This is the only way you can cost effectively free up your time to look after your guests well during their stay while leaving a lasting impression on them well into the future.