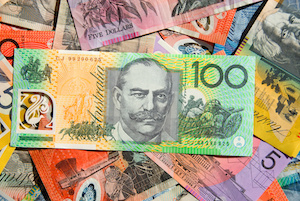 Jupiters Gold Coast will work with the City of Gold Coast Council to deliver a canal-front parkland upgrade for the Broadbeach community, in time for the Gold Coast 2018 Commonwealth Games.
Division 10 Councillor Paul Taylor and The Star Entertainment Group Managing Director Queensland, Geoff Hogg, made the joint announcement today.
The development will revitalise Gold Coast Bulletin Centenary Park, an underutilised space on the corner of the Gold Coast Highway and T E Peters Drive, in Broadbeach.
"This will become Broadbeach's newest open space, providing a beautiful parkland with paths, open spaces, feature lighting, a sculpted ground plane and pavilions," Cr Taylor said.
"It will bring to life an area that has been underutilised for many years, by repurposing the space to provide the ability to accommodate community markets and entertainment."