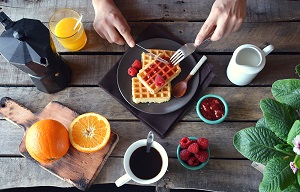 Human Resources
Providing the best outcome for your guests and your business
Making people feel welcome in a relaxing or businesslike environment lets a function host give full expression to the creative art of engaging with guests, putting people at ease and satisfying all of their needs.
However, the hospitality industry operates on very thin margins and must constantly stay ahead of trends to avoid being sidelined in order to be competitive, successful and profitable.
Guest comfort is paramount. Anyone who has had to sit at a function for any time listening to lengthy orations, inane small talk and waiting in expectation for something exciting to happen, understands just how hard a seat can become. Therefore, the choice of function furniture must be made with care – comfort far outweighs cost but one also has to keep aesthetics and adaptability firmly in mind.
The seating diversity is endless but the selection needs to be able to cater for intimate functions like weddings as well as theatre-style meetings, business round tables and informal gatherings. The seating also needs to be storable and easily handled.
Tables also need to fit these same parameters.
Aesthetically, there is a wide range of materials and finishes to fit the ambience of your function rooms from steel, chrome and aluminium through natural and artificial timber, plastic, nylon (perspex/acrylics) to bamboo and cane. Once you decide on a material then you can worry about coverings/finishes, colour and ergonomics!
Your guests at a function are not just there to sit and listen. They are going to need refreshments and food.
Catering for groups at a function requires planning, well-trained staff and efficient equipment and stylish, practical functionware. As with any form of dining, presentation is so vital but food also needs to be served quickly, at the correct temperature, safely and with a bit of pizzazz.
By far the most popular means of nourishing groups is a buffet: presentation can be dazzling, guests choose what they want, staff can replenish quickly as needed and clearing away is relatively easy. Table service can be slow, cumbersome and often delivers up cold food or mixed-up orders (complicated by today's dietary preferences and fads).
But buffets need to be accomplished professionally. Successful buffet service requires proper lighting, cooling and heating methods so your food looks irresistible and tastes deliciously fresh. If you're transporting pre-cooked meals from your kitchen to an off-site location, then you need to have the proper buffet equipment to keep food hot.
From chafers and chafing dishes to heat lamps and buffet warmers, you need to serve meals at safe and desirable temperatures. Popular today, are carving stations and other heating elements to cook or prep food on-site and they certainly add to the wow! factor.
The purpose of food warmers is to keep food temperatures above the Hazard Analysis & Critical Control Point danger zone. The HACCP danger zone is identified as 5°C to 57°C, which is the temperature range where most pathogens will multiply in foods. Therefore, food that is held between 5°C to 57°C may become time-temperature abused and could lead to serious or fatal illnesses in guests.
Food warmers and rethermalisers can help to keep food at safe holding temperatures but there is one main difference between the two. Food warmers keep hot, prepared food above the danger zone and come in a variety of models including countertop warmers and soup kettles. Chilled or frozen food that is placed in a warmer will not reheat and rise above the danger zone, resulting in time-temperature abuse.
If you are reheating food, it must be warmed by other means (such as a stovetop, microwave or oven), then placed in a warmer. Unlike regular food warmers, rethermalisers can heat chilled or frozen foods through the danger zone to a safe holding temperature in the same unit. A rethermaliser is helpful if you are a caterer with limited preparation time. It is possible to prepare the food the day prior and reheat it within two hours for your event if you use a rethermaliser. This option is also convenient for allowing dishes to reheat within their serving stations and to reduce preparation time.
Food warmers typically come with two options for control type: infinite and thermostatic. An infinite control cycles on-and-off based on a time cycle. Instead of waiting for food to reach a certain temperature, infinite controls can be adjusted based on amounts of time, which allows the output of heat to be customised. A thermostatic control cycles on and off based on the temperature of the heating elements. This is good for keeping food at a certain temperature but heat output is less customisable than with infinite controls.
Presentation continues with the crockery, cutlery and beverageware. Appearance is crucial while maintaining practicality, longevity, ease of handling/storage and cleaning is essential. Replacement costs are, of course, a factor but that does not mean function ware needs to be dull. While plain white is the most versatile and practical for a variety of functions, changes to patterns and shape can make a huge difference to guest appeal.
While on the topic of presentation, tables – both the serving and dining options – need to look the part. Clearly for intimate functions like weddings, an all-out display is necessary but stylish table cloths, centre pieces, floral arrangements and placemats all add to the enhancement of any function.
It doesn't stop there. Creating a mood depends as much on lighting as it does on ambience. Lighting needs to enhance the desirability of the food presentation but also create a subtle tone to engage guests in conversation. Similarly, the type of background music you choose can really set the tone for the event, get people dancing or provide a background for intimate conversations.
With a big white wall for projecting video or images onto, having an audio-visual display is also an economical option that is growing in popularity, especially for celebratory parties and business events.