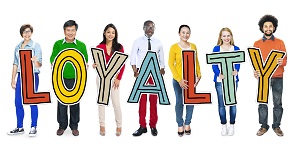 Marketing
The extraordinary value of the repeat guest
What if, in addition to looking at the cost of acquiring new guests, hotels considered the benefit of repeat guests more carefully? Repeat guests are exponentially more prized than new guests.
Their business costs less to acquire, and according to a Gallup study, engaged guests (a category that includes repeat guests) are all around not as price sensitive. In fact, a review of spending patterns across over 91,000 reservations shows that repeat guests spend from 13%-29% more than new guests.
Consider the following:
• Attracting new customers will cost your company five times more than keeping an existing customer (Lee Resource Inc. via Forbes).
• There is room to create loyal travellers. Deloitte reports that brand loyalty is relatively low, with only 8% of travellers in their survey always staying in the same brand of hotel (NY Times).
• A 5% increase in customer retention can increase a company's profitability by 75% (Bain & Co. via Forbes).
• According to Preferred Hotel Group, 10 to 15% of companies make up as much as 60% of their revenue. The repeat guest, by their definition, is the one who stays at the same hotel 15 to 20 times per year (NY Times).
When it comes to profitability, there is no reservation more valuable than that of a repeat guest. Consider every first call, first click, and first walk through the lobby as an opportunity for a lifelong, lucrative guest relationship.
A 2013-2014 Gallup report showed that: "Hotels would be far better off if they cut amenities that customers don't value and invested those savings in selecting and developing employees with the right talents and problem-solving skills to engage guests with world-class service."
World-class service begins with reservations agents, who make a quantifiable difference when it comes to guest revenue. Repeat guests who book via the phone channel spend 29% more than new guests who book via the phone channel (new guests who book by the phone channel, by the way, spend more than new guests from any other channel). Ensure that all reservations agents have this in mind when answering inquiries, and consider increased agent incentives for repeat-guest reservations.
In addition to well-trained staff, call routing technology fosters strong guest relationships by re-routing calls to the previous agent, if at all possible. This gives agents an opportunity to give the guest a sense of engagement and belonging and increases the odds that the guest will convert to a booking – and possibly a loyal guest.
A guest retention program may include all of the above strategies as well as a marketing component that automates and tracks campaigns to previous guests based on trends (seasonality, weekday, weekend), preferences, and behaviours. Regular multi-channel touch points with past guests are essential to capturing the full potential of repeat guest business.
Consider, finally, that a loyal, repeat visitor will bring more loyal, repeat visitors. In the viral world in which we live, creating loyal guests has the potential to open up your hotel's audience substantially. When a guest checks in on Facebook or shares photos of their stay on Instagram—especially those repeat guests who share regularly—that advocacy builds trust within their circles, attracting new business and maximizing your GLV (guest lifetime value).
Loyalty = Advocacy = Brand Awareness & Trust = New Repeat Guests