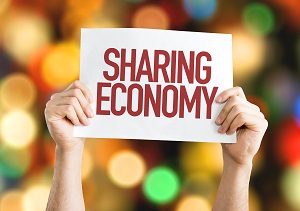 According to an independent analysis by STR, Airbnb's presence in Sydney, Australia, is growing, but it does not appear to have had a significant impact on the market's hotel performance thus far.
STR's analysis measured 2015 hotel performance results in Sydney versus data obtained from Inside Airbnb, a third party that scrapes publicly available information from Airbnb's website. As with a recent independent analysis of Airbnb's presence in the New York, New York, market, STR was not remunerated in any way for its analysis, and its participation in the analysis was not contingent upon developing or reporting predetermined results. The New York analysis, however, utilized utilised data provided directly by Airbnb.
Sydney hotels finished 2015 with an occupancy level of 85.3%, a 4.4% increase compared to 2014. The findings of STR's analysis indicate that while the hotel market has not been directly affected by Airbnb's presence, Airbnb is benefitting from a lack of available hotels outside the city of Sydney local government area.
"Our international experience says that in general, Airbnb units are more prominent as a percentage in suburban locations", said Matthew Burke, Pacific business development manager for STR. "The location of hotel and Airbnb listings may also talk to the traditional nature of travel, be it for work or leisure. As consumers become more intrigued by 'living like a local' in the suburbs with sufficient amenities, Airbnb rentals may become a more desired source of location for both leisure and business travellers".
The Sydney market comprises 38 local government areas, the largest of which is the city of Sydney. As of 3 January 2016, Inside Airbnb listed 16,149 Airbnb units in the market. Of the total Airbnb listings, 61% were entire home/apartment units. The remaining Airbnb inventory in the market comprised 38% private rooms and 1% shared rooms. STR's analysis only accounted for listings that could be considered competitive with traditional hotel rooms.
Based on criteria such as type of unit, date of last review, total reviews and other miscellaneous factors, STR narrowed the sample of "real potential competitors" to 5,385 Airbnb listings—33% of total Airbnb units in the market. For year-end 2015, Sydney's hotel market accounted for 39,096 rooms across 358 properties.
When looking at the overall number of hotel rooms and Airbnb listings by Sydney's local government areas, the largest area for Airbnb units was the city of Sydney with 1,485 units, or 28% of all Airbnb units. The next highest concentrations of Airbnb units were found in the Waverley, Randwick and Manly local government areas. Together, these four local government areas also have the highest concentrations of hotel rooms in the greater Sydney market. But two of the four, the city of Sydney and Waverley, contributed a combined 49% of all Airbnb units.
STR's analysis also showed that Airbnb units are offered at a wide variety of price points. In five of the 10 local government areas with sufficient rate information, the average Airbnb rate was higher than the prevailing hotel average daily rate. In terms of price distribution, 50% of hotel accommodation units had an ADR below AUD200, compared with 54% for Airbnb. The majority of Airbnb listings fell between the AUD100 and AUD148 range, accounting for 28% of listings. For traditional hotels, 31% of available rooms fell between AUD150 and AUD199, the largest spread for hotel rooms.
"Hoteliers, with continued high occupancy levels being forecasted, are focused on rate growth, which may cause consumer price ceilings to bring Airbnb forward as an option", Burke said. "Without an understanding of actual demand behavior for Airbnb listings, it is hard to say whether this is having any positive impact thus far to Airbnb hosts' demand and/or their decision-making in raising their average rates in line with hotelier behavior. To date, hoteliers are continuing to see their occupancies grow. But that growth is slowing with a majority occurring outside of the central business district".