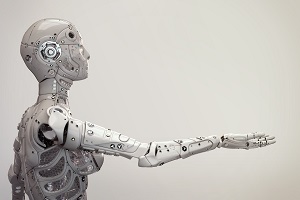 News
Global travellers divided over robot use in tourism
According to a new study on the global acceptance of robots and artificial intelligence, Chinese and Brazilian consumers are the most optimistic about the benefits of robots featuring as part of their holiday experience, but British respondents were less convinced.
Exactly 50% said they found robots frightening, and almost two thirds expressed concern about handing over day-to-day travel responsibilities to machines.
The independent survey of more than 6,000 people in Asia, Europe, North America and South America also reveals nearly 80% of respondents globally expect robots to play a big part in their lives before 2020, with three quarters believing they will make their lives significantly better.
Travelzoo, a global media commerce company, conducted the research as part of a project exploring consumer acceptance of robots in the travel and tourism industry. Richard Singer, Travelzoo's European President, will make a keynote speech on the findings at this year's ITB Berlin – Europe's largest travel trade show. On 11 March Mr. Singer will share the stage with Toshiba's Chihira Kanae – one of the world's most human-looking robots, who will make her European debut at the event.
Robots are still new to the travel industry – the majority of robots globally are being employed in manufacturing, research and development and by the military. Early adopters include large hotel chains such as Marriot International, who have a robot called Mario in a customer-facing role at the Marriot in Ghent, Belgium. Starwood hotels also have a butler robot and a hotel in Japan has Toshiba's 'communication android' Chihira Aico welcoming guests. Cruise companies and airports are also starting to use robots.
The Travelzoo survey revealed that British consumers expressed a preference for being greeted by a human receptionist in a hotel, with 86% preferring a human over a robot in this role. Opinion shifted, however, if the robot receptionist were able to handle questions more accurately and process more information than its human equivalent – 52% would choose a robot over a human in this scenario.
Nearly three quarters of UK respondents also believe robots have better memories than humans, can process data faster and are better at learning multiple languages.
Learning a language is one thing, but understanding cultural nuances, irony and humour is quite another, and robots were not seen to be strong in this area. British respondents were the most concerned about robots and the subtle understanding of language – 78% of respondents doubted a robot's ability to understand informal language such as slang, idiomatic phrases, irony and humour.
Commenting on the survey findings, Mr. Singer said, "Right now is a very exciting moment in the history of the travel industry – ground breaking technology is revolutionising what is possible from the perspective of customer service, entertainment and personalisation. Robots and artificial intelligence are making their debut on the tourism stage, and our research into global acceptance of robots working in the travel industry shows that consumer acceptance is generally high for this form of technology.
"It was fascinating to see some cultural stereotypes emerge from the research into global acceptance of robots. The UK participants feared the famous British sense of humour would be lost on robots and the French were the least willing to replace their waiters with robots – even if a human waiter was much less efficient than a robot!
"While the advent of technology such as robot butlers and bartenders is hugely exciting, it's also very clear from our research that consumers from all markets surveyed believe the ideal solution for the travel industry would be robots and humans working in tandem in customer-facing roles."
Professor Stephen Page of Bournemouth University (one of the leading global authorities on travel and tourism) said, "Robots represent a major innovation to the tourism sector, and their potential impact and use offers many new avenues to enhance and develop the visitor experience of travel and hospitality. Understanding how consumers will embrace and interact with this new technology will be critical to their adoption and dissemination in an industry that is one of the market leaders in the use of technology."
Other key findings from the research:
Robot appearance
UK respondents clearly want a robot to look like a robot, and not too lifelike. This ensures clear separation between robots and real people:
• Nearly 6 out of 10 UK respondents (59%) would prefer a robot to look like a machine, and not have human qualities
• In contrast, over three quarters (76%) of Chinese respondents would rather the robot look like a human. Spanish respondents were split 50/50
Robots in the travel industry
UK travellers seem fairly happy with robots being used within the travel industry, as long as a human is accompanying them. They don't want robots to replace human contact:
• 61% of UK travellers would be comfortable with robots being used in the travel industry.
• Travellers from Germany (63%) and France (53%) are the least comfortable with robots
• Travellers from China (92%) came out as the most comfortable with robots being used in travel, followed by Brazil (73%) and the US (71%)
• 50% of UK respondents would accept the use of a robot as a hotel receptionist if it was accompanied by a human, and almost one third (31%) would accept the robot even if it was unaccompanied
• Speaking to a real person when booking a holiday is important to UK travellers – they are the second-least likely to agree that they would welcome the use of a robot when taking holiday bookings over the phone (49%). Germans were the least in favour of booking via a robot – 56% did not like the idea
• One third of UK respondents wouldn't accept the use of a robot as a waiter under any circumstance (33%)
• British respondents were the most averse to robots being used in nurseries or kids' clubs in resorts, with 55% saying they wouldn't accept this
*About the research
The survey for Travelzoo's Future of Travel report was conducted with an online questionnaire by third-party research agency Norstat. The questionnaire was completed by 6,208 travellers across the UK, France, Spain, Germany, Canada, Brazil, Japan, the US and China.