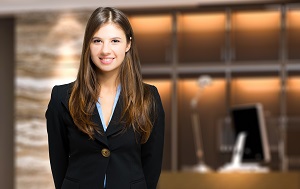 Marketing
How does lobby design affect hotel performance?
We're often asked: what's the single most important aspect of hotel marketing?
Is it hotel website design? Or ubiquitous rate & inventory distribution?
No, the simple answer is…. Your product.
No amount of clever marketing can overcome an inferior product. Similarly, if you have a great product, your reliance on other marketing activities will be reduced.
As Robert Stephens (Founder of Geek Squad) famously quipped: "Advertising is the tax you pay for being unremarkable."
Typically, product evaluation begins where your guests' experience begins… in the lobby.
Travelers today are well aware that hotel lobbies have been continually evolving over the past several years.
Previously, they were simply used as an entrance designed to welcome guests, and created to be as elaborate (or as simplistic) as the brand itself.
Today, lobbies have morphed into fun common areas, meeting spaces, cocktail bars and just places to chill out — and quite literally recharge — outside of your guestroom.
Hotel owners and GMs have found that enhanced lobbies are an optimal way to attract guests and make visitors feel comfortable during their stay. According to SmartBrief media services' poll sponsored by the Wall Street Journal, lobbies have become "tech hubs" and guests love to enjoy the spaces for work and socializing.
Here are a few areas where hotels can transform their lobbies into exceptional and profitable spaces:
– Offer tasty treats: From a coffee bar to pre-packaged snacks, offering some light bites conveys the message, "relax and stay a while" to your guests. In fact, even hotels that are not large or extravagant can set up a snack bar with refreshments for sale at a budget-friendly price point (that can seamlessly be charged to the room, of course).
– Provide electrical outlets, free wifi and comfy seating: As lobbies have become the tech center of most hotels, strategically designed seating areas offer an optimal setting for impromptu meetings, networking opportunities or just a place to chat. With easy to access electrical outlets and a strong wifi signal, guests can work from the lobby, charge their devices and enjoy a stress-free experience.
– Ambiance is the key: Hotels with warm, welcoming lobbies are inviting guests to utilize the area and interact with other guests and even meet the hotel staff. By evaluating your current lobby and making a few simple updates, your hotel can provide a welcome oasis for guests of all ages. With hip lighting and décor, along with cool ambient sound and a helpful front desk staff, the lobby can help create a pleasant and memorable guest experience.