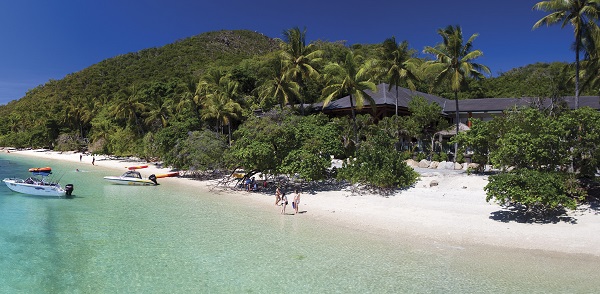 News In Brief
Fitzroy Island for sale amid Barrier Reef tourism surge
Fitzroy Island Resort off Cairns in Far North Queensland has entered the market amid a flurry of investment interest in the Great Barrier Reef and surging growth in the region's tourism sector.
Resort Brokers Australia has launched a six-week international Expressions of Interest campaign this week to sell the Fitzroy Island Resort tourism business, perpetual leasehold and associated development opportunities.
The resort, the only one on the 339-hectare National Park island, is owned and operated by a Darwin-based property development and management group headed by Doug Gamble.
The family company, whose interests also include Darwin's Crocosaurus Cove attraction, bought the property in 2010 as a partially built upscale resort fallen victim to the GFC.
Resort Brokers Australia managing director, Ian Crooks, national sales manager Trudy Crooks, and FNQ senior broker Shane Mullins have been appointed exclusively with expressions of interest due to close on Thursday, October 27.
"This is a rare and valuable tourism asset in one of the most desirable destinations on the planet, so we can expect substantial interest from both local and international buyers including large hotel operators and investors," Ms Crooks said.