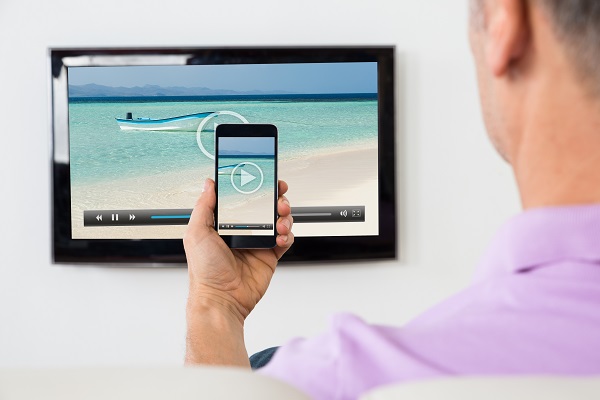 The ability of guests to remain technologically connected has become as integral to the hotel experience as the quality of fittings or the receptionist's welcoming smile.
Upon arrival, guests are far more likely to be logging multiple devices into the wifi network than testing out the pillows or mini-bar offering.
Hotel guests now expect seamless streaming of multimedia across a range of personal devices, anywhere in the hotel. Hotels are also increasingly relying on wifi to power facilities such as Smart TVs, for pay-per-view services, and for hotel's custom mobile apps.
Skype calls are now even at the finger-tips of a generation of technophobic grandparents. With customers paying a premium for in-room wifi and becoming accustomed to hotels providing innovative, tech-driven services, strong performing wifi is now an expectation.
When choosing a hotel, 63 percent of business travellers choose hotels with high-speed wifi in order to meet their needs. With fast fibre-optic wired connections in offices, business users expect comparable performance, elevating high-speed wifi to a key requirement when travelling. For leisure users, poor wifi leads to frustration when multimedia platforms underperform – tarnishing their view of the complete hotel experience.
With nearly 32 percent of consumers in APAC watching video through online services (according to Nielsen's Global Video On Demand report), and 66 percent of APAC consumers viewing TV on their phone when outside of the home, wifi is a must. The effect on hotels that fail to cater to these needs is made clear: 36 percent of guests do not re-book due to bad wifi. Poor wifi has also been known to lead to poor review scores, which can be highly damaging to how hotels rate on booking sites.
In order to cater to these wifi needs, hotels require wireless solutions that meet the performance, capacity and coverage demands of such high-density environments – navigating high demand and interference.
Excessive buffering can be dealt with through specialised schedulers and queuing mechanisms, which order traffic to enable peak performance. Video streaming is the most demanding use of data, and smart wifi solutions can manage video frames separately from other traffic types, resulting in greater performance and preventing a frustrating experience on behalf of the consumer.
Even if hotel IT staff have these specialised multimedia features available from their wifi provider, they must still overcome the complex environments inherent to hotels. Metal appliances and fixings throughout the hotel create interference for signals, impacting the performance of a network. Adaptive antenna arrays work to steer signals through higher-quality paths, learning the environment in order to make the network perform more efficiently.
Hotels are also likely to experience high traffic due to the density of people within the area. This problem is further intensified if a hotel provides conference spaces. Available channels must be assessed to ascertain their actual realisable capacity, using automatic channel management. This creates a clearer picture of which channels will perform most effectively, rather than basing channel usage solely off spectrum analysis.
Using a tiered wifi service can also enable hotels to offer a premium service or application-specific network to guests, allowing them to benefit from a guaranteed high-speed connection. This service also ensures user thresholds for each SSID, providing fair access to the shared medium, and can help to navigate high capacity users off of the standard wifi network, providing a better experience for all.
Investing in smart wifi is therefore essential for the continued success of hotels, enabling seamless connections for business and multimedia users. This fulfils guest expectations, making the time they spend at a hotel more convenient and productive – resulting in positive reviews and the fostering of guest loyalty.
Poor wifi is no longer an option for hotels; it is now critical to provide the best experience for guests or risk losing those reviewer's stars.