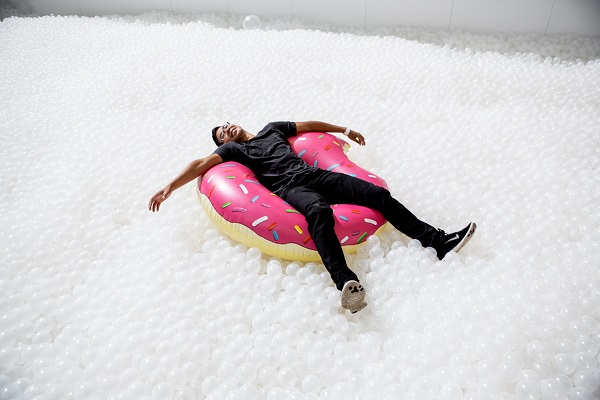 News
3 world premieres, 4 Australian exclusives and an installation of 1.1 million balls
Exclusive to Sydney this Summer, the Cutaway at Barangaroo Reserve will be transformed into a surreal beach comprising 1.1 million translucent balls; the essence of Sydney will be distilled into a singular scent; and a team of contemporary dancers will perform an adrenaline-fuelled 'soccer' match as part of the eclectic line-up at Sydney Festival 2017.
A strategic partnership between Destination NSW, the NSW Government's tourism and major events agency, and Sydney Festival will see three world premieres and four Australian exclusive events debut in the State's capital for the January 7-29 festival.
Announced today, The Beach will offer a unique take on the iconic, sand-filled Sydney summer experience, with 1.1 million recyclable polyethylene balls filling the Cutaway at Barangaroo Reserve, complete with deck chairs and umbrellas, to create a holiday paradise. It promises to be an Instagram hot spot.
In a world premiere also certain to attract attention, Sydney Dance Company and Art Gallery of NSW will collaborate in Nude Live to explore the naked human form through dance in response to artworks featured in the major summer exhibition Nude: art from the Tate collection. Sydney Festival will launch Circus City in 2017, with Canada's Cirque Éloize headlining the program with the international sensation iD; a high-energy blend of circus arts and urban dance featuring acrobats, aerialists coming exclusively to Sydney.
NSW Minister for Trade, Tourism and Major Events Stuart Ayres said, "The Sydney Festival encapsulates the unique energy and pulse that runs through our Harbour city in summer, making it a must-see attraction for visitors from around the world. The Festival is an annual favourite for Sydneysiders and a major drawcard for visitors and with another stellar program announced today, the 2017 Sydney Festival is sure to be bigger and better than ever."
More information on Destination NSW aligned events are listed below:
World premieres
NUDE LIVE: This world premiere event will take the audience on an intimate journey into the world of art and dance at the Art Gallery of NSW's major summer exhibition, Nude: art from the Tate collection, part of the Sydney International Art Series. With choreography by Rafael Bonachela, six dancers will explore and respond to the imagery and themes of one of art's great subjects, the naked human body.
Date: 7-10, 15-17, 22-23 January
Venue: Art Gallery of NSW
Tickets: $65 + booking fee (suitable for visitors aged 16+)
Scent of Sydney: Can you know a city by its smell? Scent artist Cat Jones distills into the scents the substance of Sydney's identity from is sophisticated airs to dirty laundry. The first-year of a three-year project, this event delves into different themes and traits that contribute to the scent of a city, according to some of the key personalities living in it. Visitors will be able to smell the scents associated with themes such as power and democracy, and share their own stories of what Sydney's scent would be to them, which will help Cat to develop the final 'Scent of Sydney' in future years. A series of talks will also be held throughout Sydney Festival.
Talks: 10, 11, 17, 18, 24 and 25 January.
Date: 7-29 January
Venue: Bay 19, Carriageworks
Tickets: Free
Champions: In an epic, adrenaline-fuelled choreographic match, a dream team of 11 female dancers take to the football field performing everything from training drills to victory dances, in a show that sees contemporary dance and soccer collide. Directed by Martin del Amo, developed in consultation with Western Sydney Wanderers W-League and with playful commentary from Channel Seven sports presenter Mel McLaughlin, this is a celebration of elite performers harnessing the energy and enthusiasm of sports fans.
Date: 17-22 January
Venue: Bay 17, Carriageworks   
Tickets: $41 + booking fee.
Australian exclusives
Still Life: From Greece, this dance/theatre event is a visual symphony that fuses theatre, movement, art installation and philosophy. Inspired by surrealism, the myth of Sisyphus and the Theatre of the Absurd, a series of strange and spectacular feats will unravel: a man wrestling with a block of concrete, a woman bursting out of a wall, and a human being tussling the earth itself. From Director Dimitris Papaioannou, Still Life has struck a chord with audiences everywhere from Stockholm and Santiago to Sao Paulo. Sydney is next.
Date: 27-29 January
Venue: Bay 17, Carriageworks
Tickets: $60-$70 + booking fee.
iD: This Australian exclusive circus event from Canada is a high-energy blend of circus, arts and urban dance, and a production for the young-at-heart that features an inspiring soundtrack and innovative video projections. Fifteen acrobats, aerialists and break-dancers come together to create a microcosmic society where two groups celebrate everyone's individual identity.
Date: 12-22 January
Venue: Riverside Theatre
Tickets: $40 – $70 + booking fee
The Beach: A unique take on the iconic sand-filled summer experience, The Beach will travel outside of the US for the first time to be part of Sydney Festival. Complete with deck chairs, and umbrellas, The Beach will let visitors relax in an ocean of 1.1 million balls, and is sure to be an Instagram hot-spot.
Date: 7-29 January (closed Mondays)
Venue: The Cutaway, at Barangaroo Reserve
Tickets: Free
Symphony Under the Stars: Pack a picnic and settle in for a night under the stars, enjoying classical music by Adams, Mozart, Elgar and more, from the Sydney Symphony Orchestra. A truly special Summer experience, Symphony Under the Stars is a free event held in Sydney's The Domain (14 January).
Date: 14 January (The Domain)
Venue: The Domain
Tickets: Free
The full Sydney Festival 2017 program was announced today and can be found at www.sydneyfestival.org.au.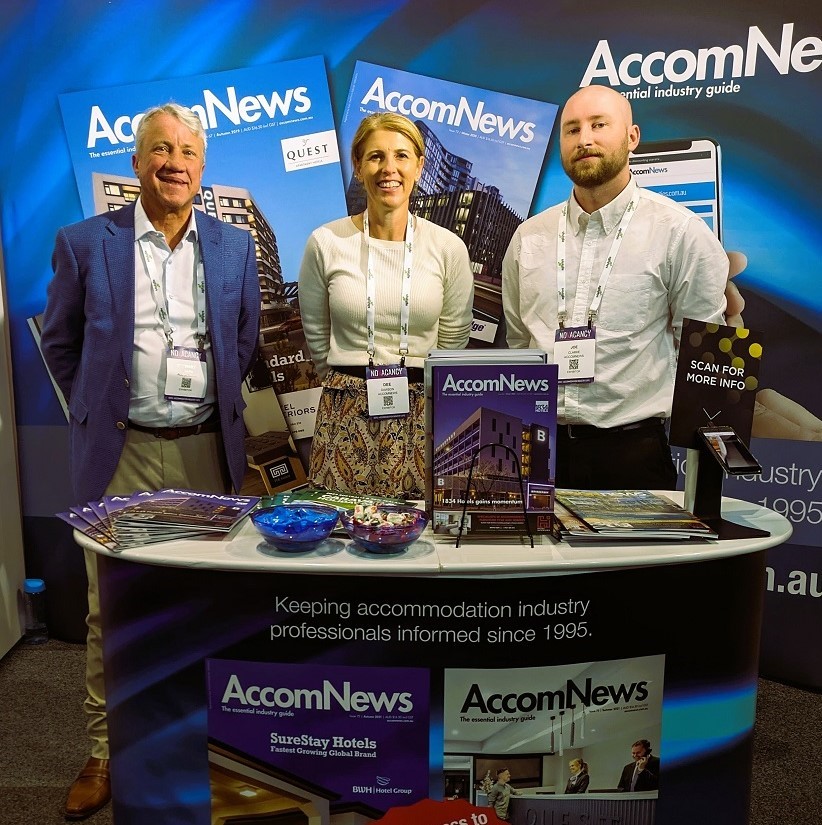 AccomNews is not affiliated with any government agency, body or political party. We are an independently owned, family-operated magazine.