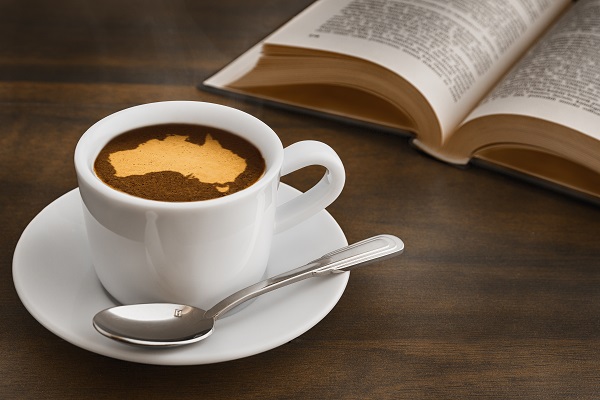 More guests than ever are interested in coffee so it is no longer acceptable to provide a generic portion of cheap instant coffee and a kettle.
Your guests deserve more! And they don't just want to taste; they want to know all about your coffee offerings, where the bean was grown, the processing method and if it was ethically produced. Small local cafes and roasters have popped up around the world, barista'ing is now considered an art form and the quality of coffee has sky-rocketed. Why? Because coffee tastes have refined, especially Australian coffee drinkers and better coffee is what they demand.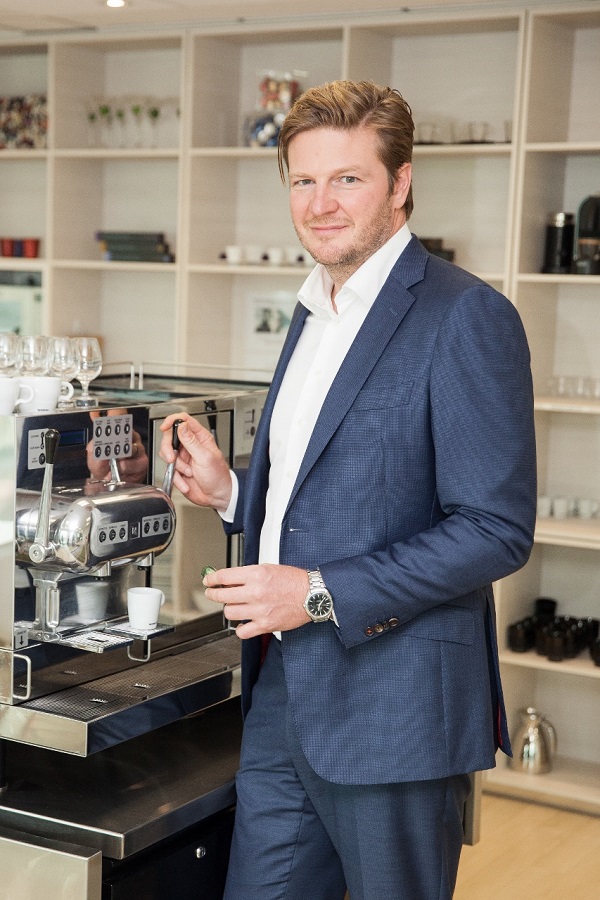 The world-wide coffee industry is mega: coffee is the world's second-most traded commodity after crude oil and one of the oldest, cultivated in over 70 countries across the world. In Australia, coffee is ingrained in our culture and whether you are a flat white, a long black, an espresso or even a mild mannered cappuccino person, accessing a good coffee is the nation's quirk.
The ability to access a good coffee wherever you are in a hotel is also a convenience taken for granted, even at the most budget chains. Guests possessing more refined coffee tastes, spoiled by that talented barista down the road, still enjoy the convenience of a quick, good quality coffee in their hotel room, business suite, reception area or conference room.
For as long as guests stumble out of bed and reach for their morning coffee, in-room coffee offerings will still be demanded but in this coffee-obsessed culture, accommodations need to think about what they offer and how it is presented. Thankfully, there has been an attempt to improve the quality of in-room coffee across hospitality, with boutique properties especially highlighting good quality, local, sustainable, ethical, organic roasts.
For those accommodations that pride themselves on their good quality 'free' coffee amenities, they are acknowledging their appreciation of the Australian coffee culture and how much it means to the nation. Managers also recognise that guests demand the same amenities or better than what they have at home, with many guests already owning a coffee machine so they expect one in their guestroom. It is essential to keep up with all current industry trends and in-room coffee machines are certainly right on trend.
Managers should provide great coffee options, for guests to enjoy their favourite roast at any time of the day or night in the comfort of their room, or in other areas of a property – a seamless coffee drinker's experience. Coffee can attract and move guests around your property and cement your philosophies by providing a brew that gets you noticed. Want more visitors to your in-house shop? Offer some free coffee and they will come running. Be knowledgeable about your product and most importantly, always try the coffee you offer.
How coffee options are displayed can make or break your guest's overall first impression and ruin their experience, so think about your coffee display and make sure it looks appealing. Guests want convenience and ease-of-use when making themselves an espresso and a trend in the domestic market for capsule coffee highlights this. So, when you decide what coffee experience to offer your guests, you should consider that a capsule machine is unique in its ability to use a variety of capsule coffee brands. A multi-capsule solution can satisfy a range of coffee drinking needs.
Giving guests great coffee options may also include a good quality plunger coffee; a very simple to use option, and very cost effective. It also gives guests a more sensory and satisfying coffee experience: open the packet, smell the coffee, watch it brew and separate then push the plunger down.
But even as tastes change, there will always be a call for hotels to stock a good quality instant coffee because everyone is different, with very different needs. Therefore, when it comes to providing coffee options, consider the type of guests you cater for, what they expect from you and what coffee options are offered in, or near, your property.
Coffee is a great way to schmooze your guests and get them to return to their favourite accommodation. Guests want to be comforted, invigorated, and plain delighted by your coffee offerings, so give them what they want.
Stefan Vermeulen, Nespresso business solutions commercial manager shared his opinion on new coffee trends with AMG: "As Australians become more discerning coffee drinkers, so too does the demand for consistently high quality coffee across all areas of the Australian lifestyle. Whether at home, in a café or even a hotel room, the quality of coffee must meet their high expectations.
"After a long day of exploring, travelling or working, hotel rooms are the perfect place to take retreat or find solace in a foreign city. It is for this reason that hotel room service is perceived as a small luxury for guests to feel comfortable and special when away from their home. Quality coffee is now expected as a part of this offering.
"One of the latest trends in meeting these consumer needs includes portioned coffee systems. Gone are the days of instant coffee in hotels; the need for high quality and consistency has surpassed the need for quick-fix convenience."
Mr Vermeulen elaborated on his view of the best guestroom coffee options and how they should be presented: "The choice of coffee in a guestroom should be consistent with the rest of the experience. Hotels creating a premium experience through furnishings, services and atmosphere must match this with their selection of coffee and appliance offerings. A variety of high quality coffees on offer, along with an easy-to-use coffee machine enhances in-room coffee moments. Beautifully presented and bespoke coffee accessories, can add a level of lavishness to the amenities that makes guests feel that their everyday luxuries, have been enhanced via their hotel experience."
AMG asked Mr Vermeulen for his opinion on whether guests really want in-room machines: "Yes, we've received positive feedback from our hotel partners about in-room coffee experiences for guests. Machines add a touch of luxury to any hotel experience and enable guests to enjoy the highest quality coffee that can be enjoyed at any time in the comfort of their room.
"Without the everyday comfort of their own bed and living room, guests appreciate when coffee service is available, whether this is delivered through in-room machines or café areas. Easy access to consistently high quality coffee is the ideal offering for guests.
"An easy-to-use coffee machine that guarantees high quality consistent coffee is a great way for hotels to offer a premium service without requiring a concierge or room service staff or even coffee specialist such as a barista to facilitate it."
What about coffee provision in other areas of the establishment? "There is a machine to meet every customer need and coffee preference, depending on the size of the establishment and the services available. Whatever products and experiences are chosen for a small hotel, large hotel or through conference rooms and breakfast bars, consistent quality is important to discerning guests.  Busy hotels need to trust that their coffee offering won't fail due to changing barista staff and human error in guest rooms, which is why self-serve or barista-less portioned coffee machines suit busy establishments."