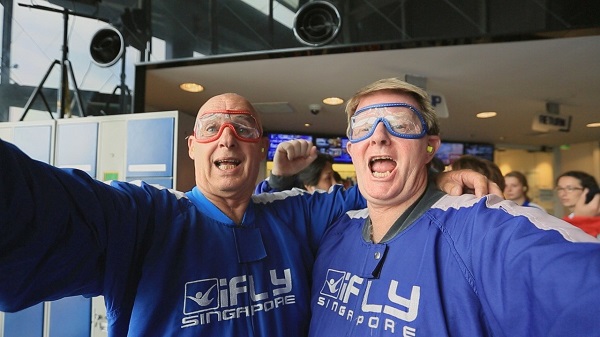 Most people seem to travel to a destination that they think suits their age, and their travel is defined by their physical age, not their inner age, which according to a test done by Singapore airline Scoot, these could be decades apart.
But what if you could run a test to see what your inner age was, would you change your travel plans? Would seniors swap the bingo halls for zip-lining?
Scoot ran this test on some "older" folks from Queensland and asked them questions like "Would you visit a zoo at midnight? Would you freefall for fun?  Would you like to spice up your love life?" Their answers we pretty surprising!
In 2011, residents aged 65 years or over accounted for 14.4% of the Gold Coast population (71,363 people). By 2031, the number of senior residents (aged over 65 years) is expected to increase by almost 2.2 times – accounting for over 20.2% of the city's population.
So, four willing Queensland "silver nomads" were selected to go and live-up their inner age in Singapore, and did all the exciting things they said they wanted to do, including indoor parachuting, zip-lining, and eating new and different foods at the world famous hawker centres.
The airline has now launched a new campaign targetting Gold Coast seniors. Jacqueline Loh, Head of Marketing and Ancillaries for the company said: "According to statistics, people are living longer. More than a third of your life could be spent in retirement.  Scoot is encouraging the not so well travelled, or travel-shy people, in particular the older generations to live their inner age and visit Singapore, as its well-earned reputation for efficiency, safety, fun and myriad activities is all there for them to enjoy."