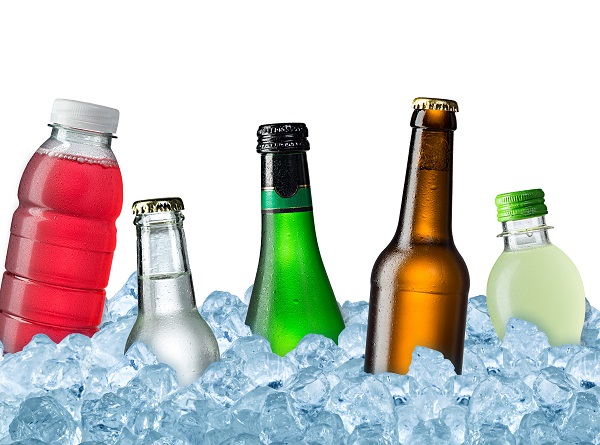 Industry
Want to know what your guests value?
Know that complimentary refreshments are high on the valued amenity list.
Guests love to receive free food and beverages; they are a "must have" amenity for global travellers, following closely behind the obvious number one favourite (free wifi), according to a 2015 study by online accommodation booking service, Hotels.com.
A guest's first guestroom encounter at your property might come at the end of a long and tiring day: it makes no difference whether their visit is for business or pleasure, they will always reach out to gulp down a complimentary beverage.
Be forewarned, the beverages that you offer will set the tone for your guest's whole experience so why not raise the refreshment bar? This is something that you are in total control of, remembering that the standard and range of your free beverages may be the defining influence for guests to judge the standard and value of your whole establishment.
Some accommodation managers might regard the provision of complimentary beverages as an unwanted cost – an insignificant amenity – but this is very short-sighted. Guests see complimentary beverages as part of the basic and essential service offered by you, and so presenting the right beverage selection can be the best way to make them feel welcome and at home.
Most guests now consider the offer of complimentary beverages in a guestroom as an essential service and accommodations that recognise this may also provide a range of free refreshments throughout the property, not just in the guestroom. You will find free refreshments in the reception area and conference facilities of many properties, but what should you provide?
It's all about… wait for it… 'quality'
From whatever part of the globe your guests have travelled from, the offer of a disgusting, warm glass of tepid tap water will not go down well. So let's talk tea. Tea is by far the most widely consumed beverage in the world, its consumption equalling all other manufactured drinks in the world – including coffee, chocolate, soft drinks and alcohol – combined.
Most accommodation providers in Australia and New Zealand are likely to be influenced by British heritage, where a lovely cup of hearty black tea with optional milk and sugar is always welcome. But in many cultures, tea means more. There are countless different styles and brewing methods, elaborate flavours, serving rituals and ceremonies. To fully meet the needs of your tea-drinking guests, provide them with a varied range for all tastes and cultures.
A few generic breakfast tea bags will not always cut it. So think about offering a variety of good quality black and green teas, herbal varieties and maybe even some designer bags, to provide an interesting and diverse selection. With industry suppliers now preview to such a wide selection, there is really no excuse to be a tea bore.
Tea drinkers have gradually become more quality conscious, but a rocketing growth in coffee appreciation has taken coffee consumption to another level and global hospitality has been tasked with competing against an army of artisanal, uber-talented local baristas. For many guests, a fresh, machine-brewed coffee is now the 'norm' but providing an in-room coffee appliance may not be suitable for all accommodations. Moreover, many guests are still happy to have an unfussy instant or plunger coffee at hand to drink the moment they wake up, so long as the taste is still pleasant.
Children's tastes are usually far less refined but the presentation of a good range of quality soft drink is still essential. Parents also want you to consider offering healthy options for their little ones and not saturate the mini bar with sugary treats. One kind thought might be to make sure you have enough drinks for the whole family; prevent an argument by matching the number of soft drinks with the number of children staying in the room.
To fit the bill, portion control cold drink sachets were developed specifically for the hotel/motel market and are an ideal option, also designed to cater to the large number of adults who don't drink warm beverages but want an alternative to water. What about milk? It is not the easiest product to provide in sachet form, and the long-life or powdered variety does not appeal to everyone so, if possible, accommodation providers should offer a fresh milk option.
Don't forget to supply some delicious warm 'hugs' of hot chocolate and other night-time portion controlled drinks that offer warmth and relaxation to guests, helping them settle in for the night. The range of complementary beverages that you choose are also an ideal opportunity to show off your brand, one of your business's unique points of difference and highlight any great local products.
Offering beverages that are ethically sourced and environmentally friendly
This is another a way to develop your brand: impress guests while improving your green credentials. If you understand the importance of supplying free, delicious beverages to your guests and recognise how much they enjoy receiving this amenity, you will understand the impact that this simple "gift" might have on your business. It may influence a guest's decision to return to your establishment in the future.
accomnews asked Australian and New Zealand hospitality beverage supplier James Kennedy-Grant from Health Pak, for his opinion on current industry trends.
"Apart from an increase in the overall variety of beverages," he told us, "we have definitely seen a dramatic increase in demand for more ethically responsible options for teas and coffees.
He explained that in response to demand, Health Pak expanded its range of ethically sourced teas, specialty teas, instant and plunger coffees, drinking chocolate and sugar. He also noted that the types of properties requesting "Fairtrade options" are varied and range "from small boutique, family-owned properties to bigger players like the Alex Perry Hotels and Apartments, which recently chose to go completely Fairtrade for their in-room beverages".
Why does he think that the ethical choice is such a popular trend? "Apart from the obvious ethical reasons, the other real benefit for the property is positive guest response and feedback."
In hospitality, there are many environmental and sustainable products, actions, statements, and accreditations that can be implemented and used by a property when it decides to 'go green'. But Mr Kennedy-Grant suggested that the simple offering of ethically sourced beverages is a "really tangible and visual option that guests immediately relate to and appreciate".
He elaborated: "Guests these days need to be inspired. This can be very hard as brands become increasingly stale and globalised and guests more well-travelled; therefore, managers must ensure they choose something that will stand out from the crowd and be noticed, as opposed to simply blending into the background. "We do this by producing locally designed and packaged products, but also through offering added value."
Any other tips? "As well as standing out,' he said, "the quality of the product is paramount and must contain good quality ingredients. Managers should always check that the supplier knows the products, where the ingredients have been produced and sourced and most importantly, they must try the products for themselves."
He also suggested to managers: "Offer an excellent selection of beverages to cater for all tastes.  Sometimes, think 'outside the square' and offer something a little different because this can have a big impact on customer experience. "An example of this is our orange drink sachets, which offer a cold drink option for the one-in-ten guests that don't like hot drinks.  This costs no more than a coffee sachet, but has much more impact because guests notice when you have given a little extra thought."