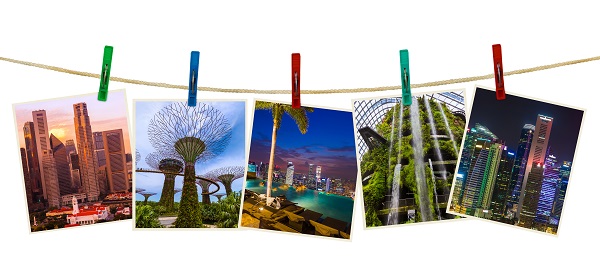 A hotel Instagram account has the potential to be more effective than all the other social media platforms combined.
A photo-sharing service like Instagram is the perfect medium for hotels to engage with users and project their story.
It's a simple interface on which hotels can easily create a beautiful aesthetic and brand presence. Plus, it doesn't require translation for global visitors and can be more quickly shared given there is less clutter than on Twitter and Facebook.
Instagram was the fastest social media network to reach 100 million monthly users, proving how popular simplicity and minimalism can be. A study has also shown 48% of users explicitly use Instagram to choose travel destinations or plan vacations.
Users are more accessible on Instagram, the site delivering 58 times more engagement per follower than Facebook, and 120 times more than Twitter.
Accepting the visual dominance of Instagram, where everything is judged on a 'book cover' basis, hotels have the ability to control how they are viewed. First impressions and personas are extremely important in attracting guests and building a positive brand image.
Yet, incorporating Instagram into your hotel's marketing strategy requires more forethought and research than simply uploading 50 pictures of your hotel.
To make it easier here are seven great tips for managing your hotel's Instagram account, with some amazing examples of current hotels.
Research your competitors
If you're just starting out or not getting as much as you'd like out of your hotel Instagram, take some time to look at some of the most popular hotels in your area and see what kind of profile they are creating. Make note of the types of images they share, the hashtags they use, the engagement they receive, and the consistency of their message. This will give you a good handle on what works and what doesn't.
Stay Unique
Instagram is about sharing your individual personality and values. Staying true and genuine to your property is vital for gaining and maintaining followers. If content isn't relevant, users soon drop off. Think of your Instagram as an extension of your hotel photo gallery, but don't discount guest input. If you search using a hashtag or your hotel's name you might find travellers have already posted photos of their time at your hotel. This will make it easier for you to find people to engage with.
Let your amenities shine
Obviously you want to showcase your main attractions as much as possible and with Instagram you can make them look even more amazing. The range of filters and layouts allow you to craft the perfect image in every case. Be sure to portray your highlights in an interesting and entertaining way. This might include your hotel restaurant or pool – and if there's one thing that's popular on Instagram, it's beautiful pictures of travel!
Go behind the scenes
Giving guests a glimpse at the inner workings of your hotel will go a long way to humanising your brand and will make your staff seem more approachable. If your hotel and the people who run it are already familiar, it's more likely guests will enter their stay with a positive attitude, hopefully extending to a good review post-stay.
Promote the local area
For many hotels, their biggest drawcard is their location. If you're situated in a naturally beautiful destination or a hub of activity, it only makes sense to harness that power to attract guests to your hotel. You might also have knowledge of hidden gems you can show guests and give them more incentive to travel to your area.
Advertise your services and competitions
Instagram contests can sometimes have a lot more success than Facebook because they're easier and quicker to enter. Hosting the competition is one way of boosting engagement but always remember to follow through and celebrate the winners at the conclusion of the contest. This way, people are more likely to follow you in the future. You can also use this as a chance to highlight the services you might offer by using them as a prize. For example, if you have a masseuse at your property, a prize could be a couple's massage free of charge.
Capitalise on user-generated content
Guests who take photos at your property often share their experiences, allowing people to view your hotel through the eyes of their peers, which is a wonderful organic channel for traffic. Posting such stories, like proposals or anniversaries, will again reinforce a positive perception of your hotel.
Other practices you should make sure to follow on your hotel Instagram includes having a consistent posting strategy and using hashtags and geotags to increase your visibility. Another significant fact to remember is how youthful the market is on Instagram. Millennials are perennially elusive, but with a strong presence on Instagram you have the chance to garner a long-term and loyal following.