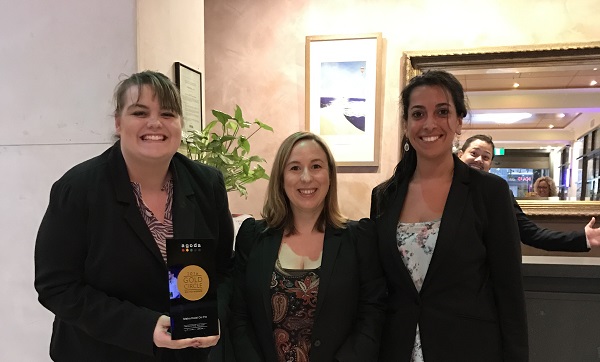 News
Metro Hotel on Pitt wins Agoda Gold Circle Award 2016
Agoda.com has announced Metro Hotel on Pitt as one of a small number of hotels in Sydney to be awarded its Gold Circle Award in 2016.
The Awards recognise hotels from around the globe that embody the best qualities of the online booking experience.
Now in its eighth year, the selection criteria takes into account the number of consistently glowing customer reviews including aggregate scores, a hotel's utilisation of Agoda.com's Yield Control System, competitive pricing in the marketplace, and a willingness to work with Agoda to create faster, easier bookings worldwide.
Metro Hotel on Pitt's property manager, Simon Wanstall, said he and his staff were thrilled to be recognised for customer service excellence, and offering great value at a fair price to its guests.
"We constantly strive to ensure the best hotel experience for our guests.  This award is testament to our success in ensuring our guests enjoy a high level of service as well as value for money," Mr Wanstall said.
John Brown, chief operating officer at Agoda said the Gold Circle Award winners demonstrated an outstanding commitment to ensuring the best online booking travel experience for their customers.
"Indeed, as less than 1% of our 1 million+ properties this year qualified for the award, the GCAs stand as a solid indicator of the level of quality that must be met to be considered," he said.
Metro Hotel on Pitt completed a major refurbishment in 2015, including all 119 guest rooms and public areas.