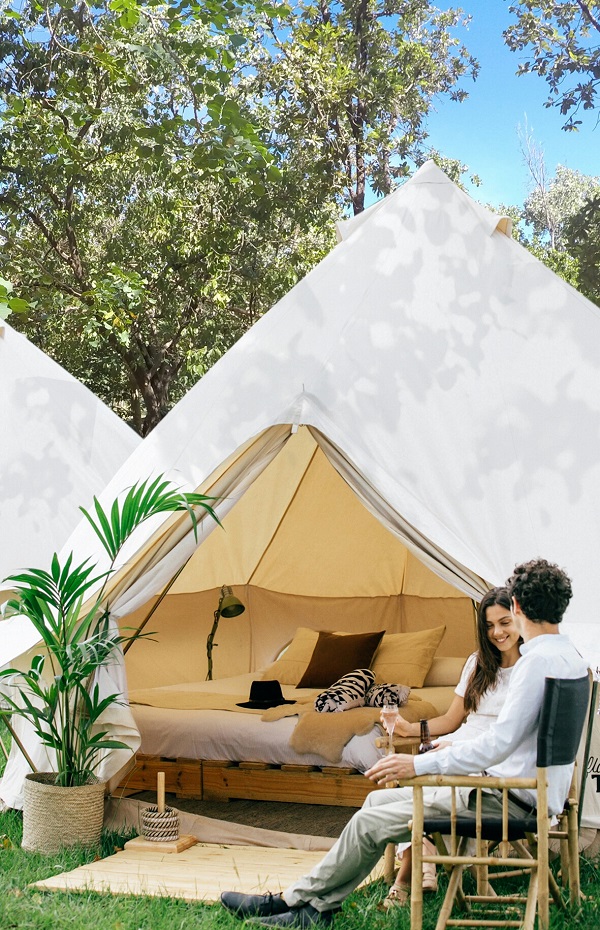 After one of the wettest wet seasons for years, Kakadu is looking in perfect condition for the forthcoming peak 'dry' season.
Kakadu Tourism, the region's largest hotel and tour operator – has announced a range of upgrades to make visits to Kakadu even more attractive in 2017.
Upgraded accommodation
Kakadu's famous Crocodile Hotel (aka 'The Croc' or Mercure Kakadu Crocodile Hotel) is following up earlier refurbishments with a further upgrade of 51 rooms and the addition of distinctive Indigenous styling in all rooms with bed runners and cushions designed by local artists Timothy Djandjomerr and David Cameron.
The project builds on The Croc's appointment last year of an Indigenous 'artist in residence', who works with other Indigenous artists to create artworks at the hotel's Ochre Art Gallery, which showcases one of the largest collections of traditional Aboriginal art in the Top End and the largest range of Kakadu and Arnhemland art in the country.
Native and tropical herbs and vegetables are now being sourced from The Croc's own herb gardens and green house, and are featured in dishes at the hotel's Escarpment Restaurant.
Cooinda is also upgrading both its Lodge accommodation and its camp ground, with safari-style tented accommodation being made available from late June for the dry season. Highly popular in 2016, the tents are fully made-up for arriving guests and provide comfortable bedding and facilities. The small tent 'village' is set in a beautiful shady area of the campgrounds with access to quality share cooking and bathroom/laundry facilities.
Cooinda will also launch enhanced food choices, with a retro style 'Too Deadly Fish & Chip' van operating to provide fresh fish and chips with fast service, delivered in the traditional 'newspaper' style.