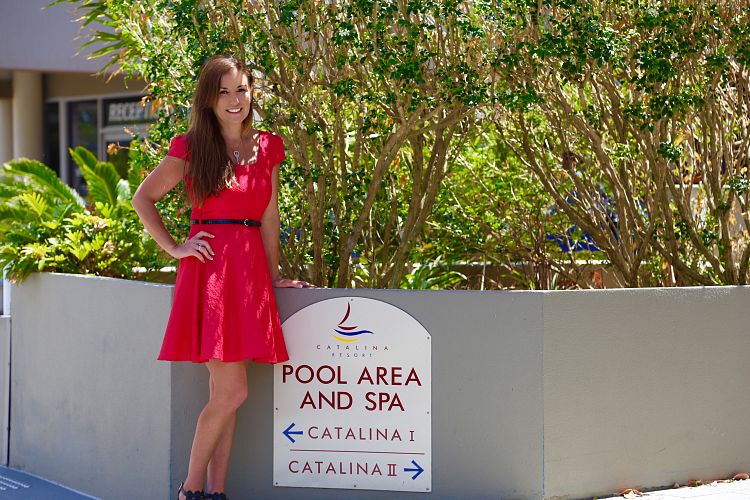 Nicky Griffiths is the new management rights owner of Catalina Resort, one of the Sunshine Coast's finest family resorts, located on the beautiful shores of Maroochydore beach.
She brings an incredible entrepreneurial business mind to the industry, as Nicky was the co-founder and chief financial officer of an electrical engineering company that specialised in supervisory control and data acquisition (SCADA), process automation and data management systems in mining, oil and gas, rail, and critical infrastructure.
Nicky's success story is one of creativity, talent, and sheer determination. Within five years, her business had grown from a start-up company to a multi-million-dollar operation with multiple offices throughout Australia, delivering projects around the world. At age 37, she found herself considering unexpected prospects.
"I was made an offer to purchase my shares and chose to take the opportunity to redress my work/life balance and focus on time with my family. After two years of retirement and the chance to reset my personal and entrepreneurial goals, I was ready to face a new challenge!"
She considers herself fortunate to be able to collaborate on the purchase with "fantastic brokers", Wayne and Linda Stoll from Think Management Rights. She told us: "They knew exactly what I was looking for, and we went to contract within 24 hours from my inspection on Catalina. From here, the team at Pevy Lawyers, my business banking manager Steve Austin from Suncorp and my finance broker Barry Maller from Catalina Finance seamlessly brought the whole deal together."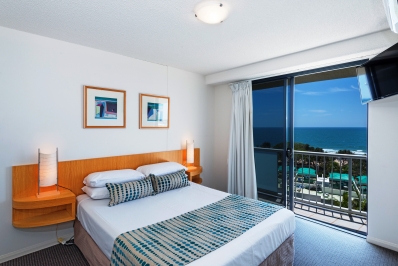 Nicky has a Bachelor of Accounting and her experience is solidly based in strategic management accounting. She has always enjoyed "planning new accounting and operational strategies, using the overall corporate scope and direction of a corporation to grow business operations".
"It was an amazing experience to be able to utilise these skills in my own previous company, especially as I created it from scratch, this gave me the unique opportunity of not being pigeon holed into the skillset of just a CFO. I could apply strategic leadership, with a total understanding of the business, its key drivers of success and areas of opportunity."
How will she translate her management skills to achieve success in the management rights industry?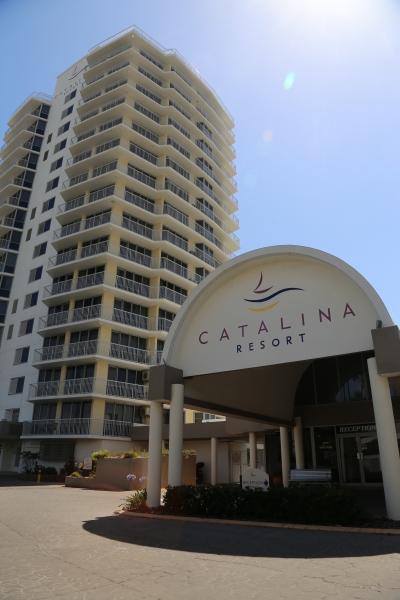 She explained: "I think success as a manager is directly related to how well you lead and connect with your staff, committee, guests, owners as well as contractors. I know that there was a level of scepticism among some as to my ability to be able to perform my job as a female especially given the size of the resort and the scale of the operations.
It is still somewhat unusual to find single women purchasing management rights but Resort News has covered two other Queensland management rights profiles with dynamic female leaders, so perhaps change is imminent for an industry where nearly all management rights are owned and managed by couples or single men. "I hadn't come across this in my career previously, so effectively proving myself and building a solid relationship with all stakeholders, has been a rewarding challenge," Nicky noted.
A good leader always needs a dedicated team, and she confirmed: "I have five amazing staff in place here at Catalina… my reception manager Peta Rowe, receptionists Aimee Hopley and Olivia McDonald; my caretaker Norm Cook and my night manager Tom McGregor. They are a great team who are really passionate about Catalina and its success. I would be absolutely lost without them."
As for what attracted her to Catalina Resort, aside from its business potential, she indicated the "out of this world" location is what won her over. In a prime position on one of the Sunshine Coast's most beautiful beaches, she said: "We are within walking distance of gorgeous Cotton Tree and its spectacular river, and in the middle of the Maroochydore's up and coming foodie district. There are so many amazing cafes and restaurants within walking distance, the resort certainly offers something for everyone."
The resort offers spacious one, two and three-bedroom self-catering accommodation with sweeping balcony views, free cable TV, air conditioned rooms and full kitchen and laundry facilities. It has private beach access, a tennis court, pools, hot spa and sauna, games room, and is directly across the road from the Maroochydore Surf Club with its safe patrolled beach.
The resort is also only a short drive from the Sunshine Coast Airport, and with an airport expansion on the cards the whole Sunshine Coast tourism industry should soon benefit. When the international terminal is added, there will be massive implications.
Nicky stated: "Australia is generally seeing solid growth in international arrivals especially in the leisure market. We have so many visitors from all around the world who fly into Brisbane and then are required to spend the hour transfer to arrive to the Sunshine Coast. It represents a fantastic opportunity for the area to participate in international tourism by making international access so much easier."
So far, what has been the greatest joy experienced in this new role?
Without hesitation, Nicky confirmed: "Guests, of course! They are usually really excited and happy to be here, away from work, ready to relax and have some fun exploring the Sunshine Coast." With mixed accommodation of holiday let and permanent owners she has also enjoyed getting to know them all and to build solid relationships with the stakeholders.
"This industry is very different to a corporate setting where my exposure to the public was very limited. In this, the holiday letting industry, it is all about the public – my clients are my guests and this is a whole new exciting element for me."