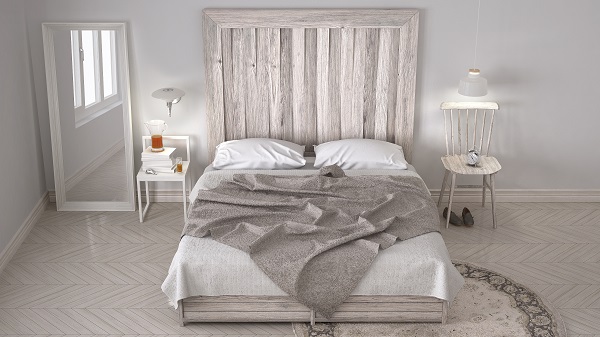 News
Do you give your guests a plush sleep experience?
All room maids, you would assume, know how to put together a clean and comfortable bed…
They cannot fail at this: if they did fail, guest feedback would very quickly identify faults. When it comes to bedlinen, cleanliness is definitely next to Godliness because nothing grosses out guests more than the thought of sleeping on unwashed linen.
There was a recent buzz of disgust when the results of a USA investigation by Inside Edition went viral for discovering that some hotels did not change bed sheets between guests!
At a Residence Inn by Marriott in New York City, Inside Edition used a washable fluorescent paint to spray 'I slept here' on the bed sheet and the invisible paint could only be seen when a UV light was pointed at it. The investigator checked out, as though he had slept in the bed and booked in for the following night under a different name. Consequently, with the help of the UV light, the investigator was astonished to find the words 'I slept here' on the same sheet.
The Marriott Corporation apologised; however, they were not the only hotel to fail the test because when Inside Edition checked in to nine different hotels with the same checks, they found that one third hadn't changed the sheets between guests!
Cleanliness, you would assume, is an absolute given but what else lifts a meh hotel sleep experience and gives it that wow factor? Well, we can learn from the most luxurious hotel bedroom suites because these types of establishments tend to:
• provide lush pillows and lots of them – why not go all the way and introduce a pillow menu?
• have superbly comfortable mattresses, or add a quality topper;
• make it white;
• triple sheet, many of the best hotels use three sheets and the third sheet simplifies the look and gives a feeling of luxury as well as freshness;
• use high thread count sheets as the minimum standard is 300 count;
• top it all off with an exquisite turndown service;
• breathability, use fabrics that have minimal hypothermic action to reduce hot and cold sweats;
• thread count matters but so does the weight of the fabric and what yarns are used;
• buy quality linen that will launder well, use a top-notch, highly recommended laundering service and make sure the bed linen is changed between guests;
• offer a warming choice with soft, quality blankets or duvets/doonas.
What's on trend?
Eco-guests: alongside luxury, there is a massive responsibility to improve sustainability across every aspect of your business. So you must consider the environmental footprint of your luxury linens.
What's out?
Bed skirts are out, in favour of utilising the under-bed space.
What's in?
Custom headboards are in – did you know that headboards can be an inspiring focal point and utility space? The trend is to make it original, lush and fancy and/or use architecture of the bed to make it tech-rich with gadgets, lighting, phone, tablet, and USB connectors.
Housekeepers! We would like to hear from you. How do you give your guests an extra special sleep experience? What bed linens do you prefer and what is on trend?