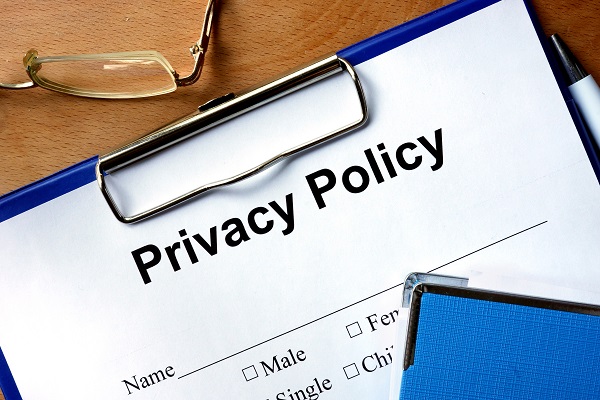 "When it comes to privacy and accountability, people al-ways demand the former for themselves and the latter for everyone else." So said David Brin, the award-winning American scientist and science fiction author.
You do have a privacy policy for your website, don't you? A privacy policy is a document that details what personal information you collect from your users, how you use it, and how you keep it private.
I know there are some who believe that they do not need such a document because they don't collect any information, let alone store it. Perhaps you do not realise that the server hosting your website collects an enormous amount of information from your visitors when they connect to your site and effectively does so in your name.
Servers will automatically collect ISP addresses, browser types, software platforms and a whole string of other data. If your site uses statistical software, the collected information is almost limitless. Perhaps your webmaster simply uses cookies in code for a navigational purpose on your site. These will be stored on your visitors' computers despite the fact that they may not have any other purpose; but it does mean that you, as your site owner, have modified your visitors' computers without advice or warning. All this can find you in breach of our 1988 Privacy Act.
So what exactly is a privacy policy?
The exact contents required will depend on the applicable laws or policies. Also, the definition of what constitutes 'personal information' varies, but it often includes names and email addresses, and sometimes IP addresses and browser cookies.
In the information age, data is the new currency. Private information about individuals is very valuable to advertisers, businesses, and governments.
In general, most privacy policy laws require you to inform your users of:
Your name or business name; location and contact information; what information you're collecting, such as names, email addresses, IP addresses, and any other information. Much of that will depend on your server setup and the function of your site.
How you are collecting their information and what you are going to use it for; how you are keeping their information safe; whether or not it is optional for them to share that information; how they can opt-out, and the consequences of doing so; any third-party services you are using to collect, process, or store that information such as an email newsletter service, or advertising network.
It gets trickier if you are using third-party services, particularly through Google or Amazon.
For Google Adsense, your policy needs to inform your users that Google and other third-party vendors use cookies to serve ads based on a user's prior visits to your website.
Google's use of the DoubleClick cookie, which is a cookie that is activated when users visit a partner's website and view, or click on, an ad enabling Google and its partners to serve ads to your users based on their visit to your sites and/or other sites on the internet.
Inform them of any third-party vendors and ad networks serving ads on your site, and provide a link to them; inform your users that they may visit those websites to opt out of the use of cookies for interest-based advertising should the vendor or ad network offers this capability.
For Amazon Affiliates, you'll need to inform your users how you collect, use, store, and disclose data collected from users; that third parties, including Amazon or other advertisers, may serve content and advertisements, collect information directly from users, and place or recognise cookies on their browsers.
These are some of the legalese considerations but bear in mind that you are actually there to protect yourself against any possible issues and at the same time protect the interests of your clients. This is where your policy document can benefit you enormously as part of your trust-building with clientele.
If finding success in business on the internet is something you're working toward, you're more than aware of just how much effort and determination is required to do it. Of all the details and particulars that should be dealt with to make a company successful, increasing customer trust should be high on the list. Because the bottom line is that regardless of whether you've got the best products in the world; if customers don't trust you, success won't come.
Particularly today, in the new 'age of fake', privacy policies effectively provide peace of mind to individuals who read your policy. Explaining exactly what you plan to do with guests' personal information will be reassuring. Even if the document is not read, its presence alone builds confidence.
Companies like Google and Apple require that you display a privacy policy on your website. Even if you're not planning on personally collecting sensitive personal data, using a third-party service to collect data or display ads, like with Google Analytics or Adsense, it still means that you're collecting personal information and the user has a right to be informed.
With the above in mind, it should be part of your stated aim to also disclaim any responsibility for other sites that you may link to. These indeed may be an absolute disaster and be opposed to your sense of propriety and what is conscionable.
Be sure to avoid complex writing, jargon, or legalese. While a privacy policy document is about protecting you, it's also about informing the user. Try to keep your privacy policy short, concise and easy to understand.
Your webmaster will be able to provide details of server behaviour and any data collection he has added in his design.
If you are uncertain about format and content, a lawyer is obviously your best choice. However, the web does provide a range of services that will generate such policies and even tailor them to suit your operation. There are even free services so the choice is wide and varied. As always, just use your favourite search engine.