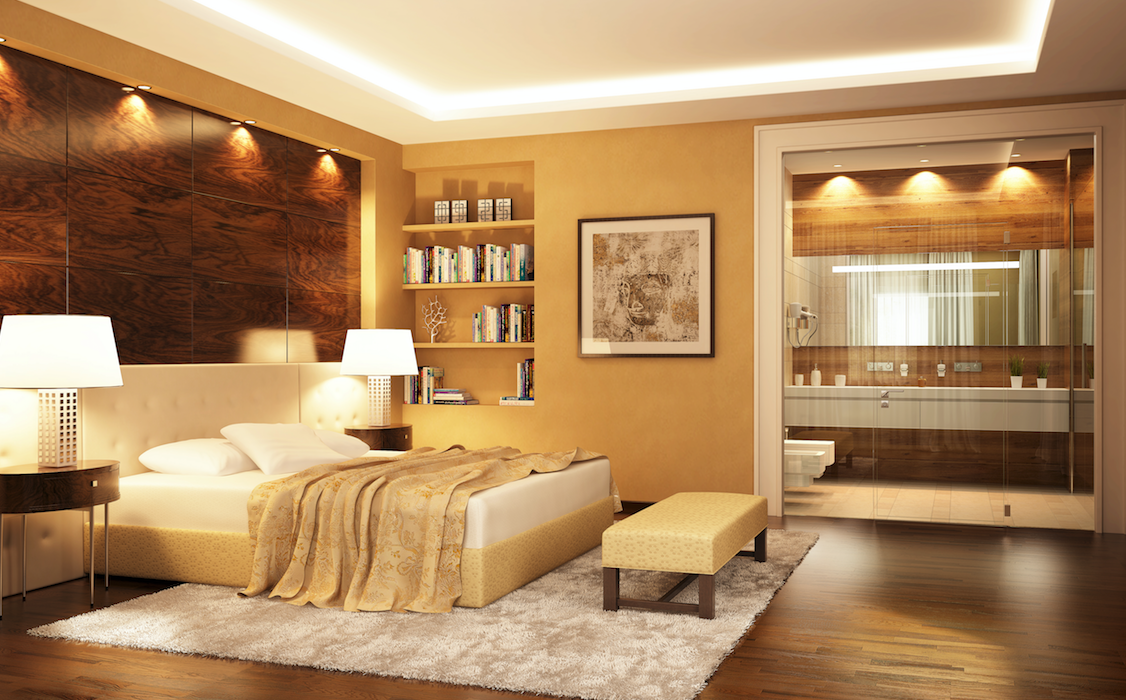 As guests employ luxury hotel-like design features in their own homes, some hotels are also adopting a boutique, home-style approach to hotel design for a market seeking character and comfort. Accomnews spoke exclusively with award-winning hotel and interior design company, Dreamtime Australia Design, about how hotels are steering away from the stereotypical hotel room look.
According to principal of Dreamtime Australia Design, Michael McCann, hotel design is changing.
"Even the 'big beige box' hotel chain operators have been trying to sell themselves as non-stereotypical and 'boutique', even if they have hundreds of rooms, with varying degrees of success," he said.
He believes this to be of benefit to the hotel and accommodation industry.
"The fact that they are trying to come up with creative, non-chain looking rooms and public areas is fantastic, as it ensures that this creative process will not end, and will ultimately benefit the industry."
There are many factors contributing to guests' desire for a more character-filled hotel experience, and Mr McCann said the appeal is largely down to lifestyle.
"In an era of increasingly time-poor and harassed lifestyles, if you can call them 'lifestyles', finding refuge in warm, cosseting lodging with hopefully equally warm and welcoming staff, allows travellers to hide away from the hustle and bustle and recharge their batteries. It's easy to see why properties that succeed in connecting with clients on this personal level quickly become guest favourites," he said.
While bed & breakfasts and ski-lodges have been adopting a home-like look for years, residential character is becoming increasingly popular for hotels and other accommodation.
"In the last few years, a percentage of boutique upmarket hotel operators have decided to replicate a very classy, upmarket 'Manhattan' residential look, which is quite common," Mr McCann shared.
In order for hotels to inject character into rooms, Mr McCann suggests first adopting a concept.
"Not a Disney World 'theme', but a concept that can lead to use of unique materials or layouts to be used," he said.
For hotels, this could mean choosing a set colour palette, uniquely textured items, or using local art for decoration, rather than mass produced prints. Choosing a designer to work on hotel design or refurbishment is also important for hotels trying to achieve a boutique feel, but Mr McCann suggests taking care when asking for 'out-of-the-box' results.
"Depending on what the developer or operator is seeking, oftentimes finding the mix of quality experience mixed with a bit of 'rouge' creativity from a design studio wishing to break rules can lead to the most successful results. If a certain 'look' is desired, say 'English country', and a developer selects a firm well-known for this style, then it's a safe bet they will be on the mark with the concept and not waste time or money going in the wrong direction. However, when a developer wants to create something 'out-of-the-box' and interviews a list of respected quality designers that have a lot of experience in design, but not 'out-of-the-box' results, that's when the process is very risky," he said.
According to Mr McCann, few designers in the industry will reject an opportunity to create something unique, but many of them lack experience in designing boutique hotels.
"This is why so many of the hotel chains that attempt 'creative boutique hotels' fail miserably," he said.
While many hotel chains have a list of approved design firms that have in-depth experience in hotel and resort design, Mr McCann said that some will have little to no experience in creating unique assets for developers. For this reason, it's important for developers to select designers who are willing to push boundaries, although it may come at a greater financial cost.
"It is vital that the developers assist in pushing these usually boring boundaries. It could make a big difference in the final asset and potential profitability of the investment. The typical process of picking three well-known hotel design firms and selecting the cheapest quote rarely succeeds in achieving assets capable of out-performing the market!"