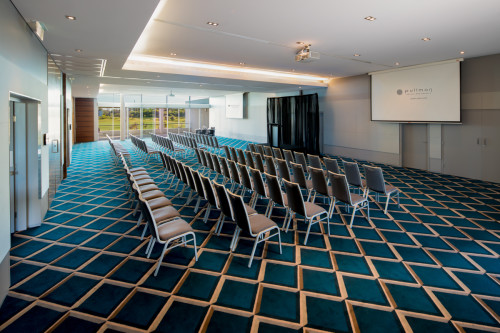 AccorHotels unveiled a refreshed conferencing offering at Pullman Magenta Shores Resort, with the resort's conferencing spaces having been fully renovated.
Most of the nine conference rooms at the resort feature views overlooking the golf course and surrounding lakes. Continuing the connection with the surrounding environment, a selection of conference spaces open onto a terrace where delegates can enjoy breaks.
The resort's director of sales and marketing, Trudy Lane, said, "We are thrilled to reveal Pullman Magenta Shores Resort's stylish new conferencing spaces to event organisers and delegates. The resort is a convenient option for those looking for a venue that allows delegates to escape the city without fuss, located just 90 minutes north of Sydney. The resort is positioned on the beach, five minutes from The Entrance allowing guests to smell the sea air and hear the waves crashing from the hotel."
Along with its stunning conference and event facilities, the resort is well known as a destination for gourmet food. Catering options include Pullman's signature Justin North tapas menu.