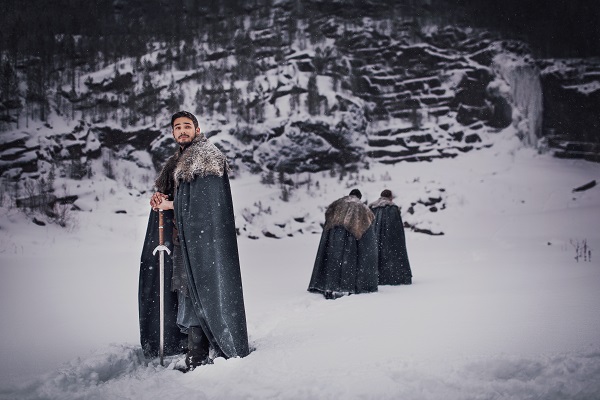 Guests expect cooler evenings but seek al fresco drinking, dining and socialising as part of their experience.
What if winter nights are a too bit cool to enjoy outdoor life?
After all, you want your guests to shiver with excitement, not because they are bitterly cold. Most accommodation properties, if possible, want to provide fantastic outdoor facilities for their guests all year round.
THE FULL ARTICLE CAN BE READ IN YOUR COPY OF AMG, THE ESSENTIAL ACCOM MANAGEMENT GUIDE.
For a modest outlay, you can find a vast array of outdoor heating options available to you, and continue to please your al fresco loving guests. Providing a delightfully warm outdoor space for your guests can be a huge attraction and extend the use of al fresco areas throughout the evening and all year round.
Utilising this outdoor space over cooler periods can create extra revenue and, if marketed correctly, as an added attraction you can draw many more guests and visitors. Therefore, adding warmth and style to your outdoor area may add to the bottom-line success of your establishment.
Outdoor heating options can range from wood, briquette and coal fires to electric and gas heaters but, with rising energy costs, efficiency and effectiveness are key considerations when selecting outdoor heating.
Here are some options available…
Gas heaters are available in two types: gas and propane.
Propane heaters usually have a heavy base for the gas bottle and a mushroom-shaped cap to reflect the heat. They should have a tip-over safety switch and piezo ignition to start them at the press of a button. These heaters require adequate ventilation as they release carbon monoxide. A 9kg bottle for a propane gas heater will need replacing after about 10 hours of use.
Natural gas heaters are usually fixed and plumbed into position by a licensed gasfitter but the gas never runs out and cannot be overturned. Wall-mounted models are available.
Electric radiant heaters run on regular power supplies and just need to be plugged in. They produce a soft, ambient light as well as heat and are safe to mount under shade sails, umbrellas and other fabric coverings.
While more electric radiant heaters may be needed to heat the same area as gas heaters, the total running costs work out about the same.
While a wood-burning fireplace has plenty of warm appeal, it also releases smoke and requires somewhere to store firewood. They are reasonably easy to keep clean as they come with an ashtray.
Gas fireplaces don't have the cleaning or exhaust problems associated with wood fire and can run on natural or bottled gas to create the same ambience.
Another option is the chiminea (a Mexican outdoor fireplace traditionally made from volcanic clay or more recently from cast iron). These have an open flame fuelled by briquettes or wood and are usually unsuitable for use around young children.
Considerations…
Both gas and electric outdoor heating options have benefits but decide which best suits your property, refer to an expert.
Outdoor spaces with ceilings up to four metres can use both gas-fired and electrically powered high intensity heaters, mounted from the walls or suspended from the ceiling.
In spaces with low ceilings, mid-intensity electric heaters may be more suitable.
You can find heated umbrellas with in-built heating to provide shade and protection from the rain and outdoor heating.
Zone controls ensure optimal power/gas consumption and running costs and you can add timers for further control.
Remotes and passive, infrared switches are good alternatives to timers as they can be controlled by detecting movement in an area. These are best suited to units that provide instant heat, such as electric infrared heaters, to ensure equipment is operational only when required.