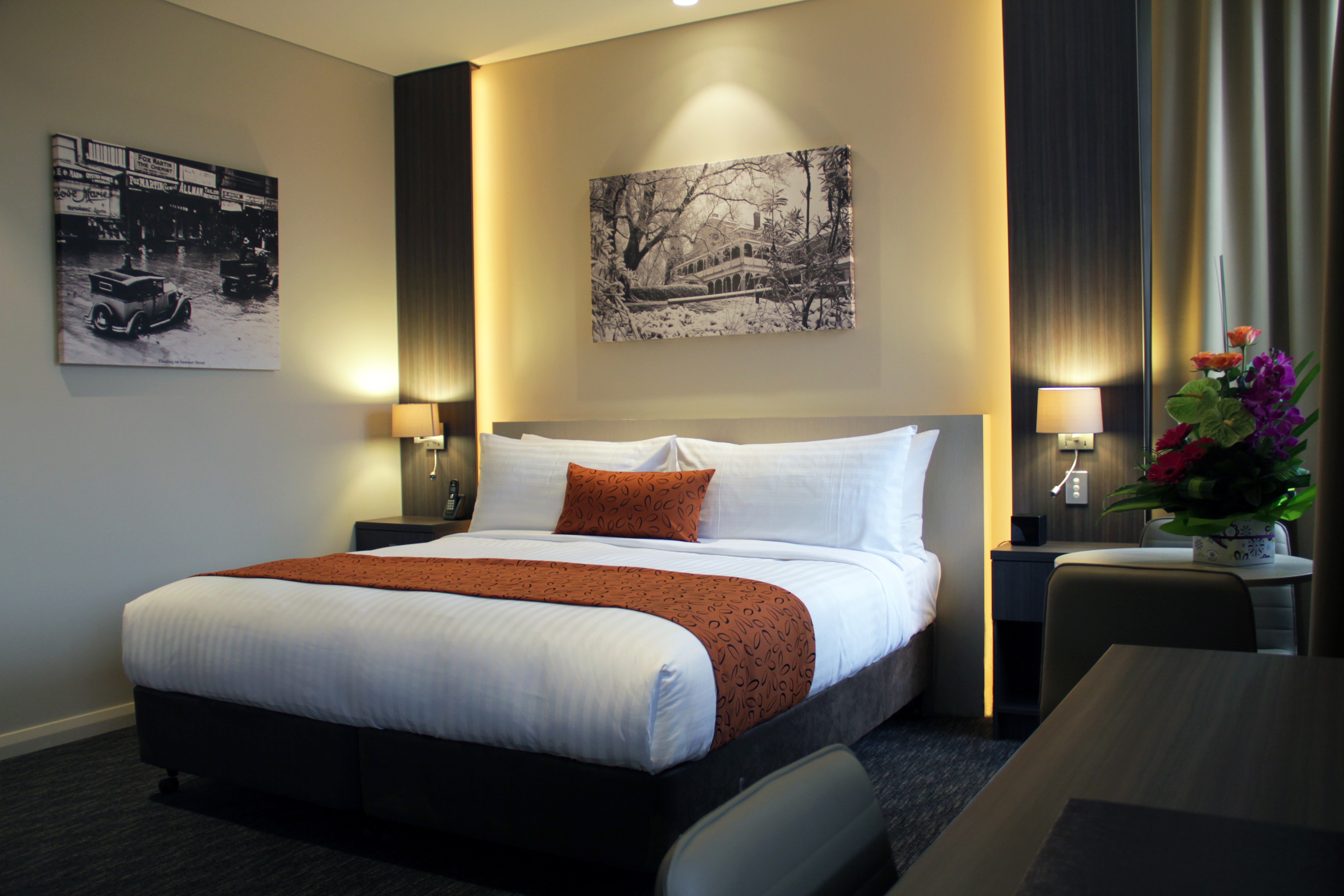 Templers Mill Hotel has officially rebranded to Mercure Orange and joins AccorHotels' growing network of regional New South Wales hotels.
The hotel's facilities have undergone a recent transformation and each of the 77 guestrooms have been refitted with new joinery,  interactive guest services (with the ability to order room service via TV), king size beds and monochromatic photography featuring the history of Orange.
The hotel is located within the Orange Ex-Services' Club, and recent refurbishments also include the addition of The Greenhouse of Orange.
Mercure Orange general manager, Peter Obermayer, said: "We are now delighted to welcome guests to experience the internationally-renowned Mercure hotel brand in Orange, located in the beautiful Central Western region of NSW. The hotel forms part of the Orange Ex-Services' Club which affords guests access to superior dining and additional facilities such as nine function rooms, an indoor swimming pool, sauna and gymnasium."

Chief executive officer, Orange Ex-Services' Club, Cameron Provost, said: "The Orange Ex-Services' Club has been a part of Orange for over 60 years. Our guests and the 17,000 plus Club members will no doubt enjoy Mercure Orange, including the upgraded Hotel facilities and the addition of The Greenhouse of Orange.

"We welcome a great number of guests again and again as returning, loyal clientele. I am thrilled we can boost the comfort of their stay not only with these lush and fresh facilities, but also by offering a tasting plate of the region's best cuisine at The Greenhouse.

"We aim for Mercure Orange to be the one-stop destination to fully experience the Central West," he said.

Chief operating officer of AccorHotels Pacific, Simon McGrath, said: "We enjoy partnering with Clubs who have strong local ties to the community as it adds to the overall guest experience. We look forward to helping drive tourism to this beautiful part of regional New South Wales and we are excited to be welcoming guests to Mercure Orange."