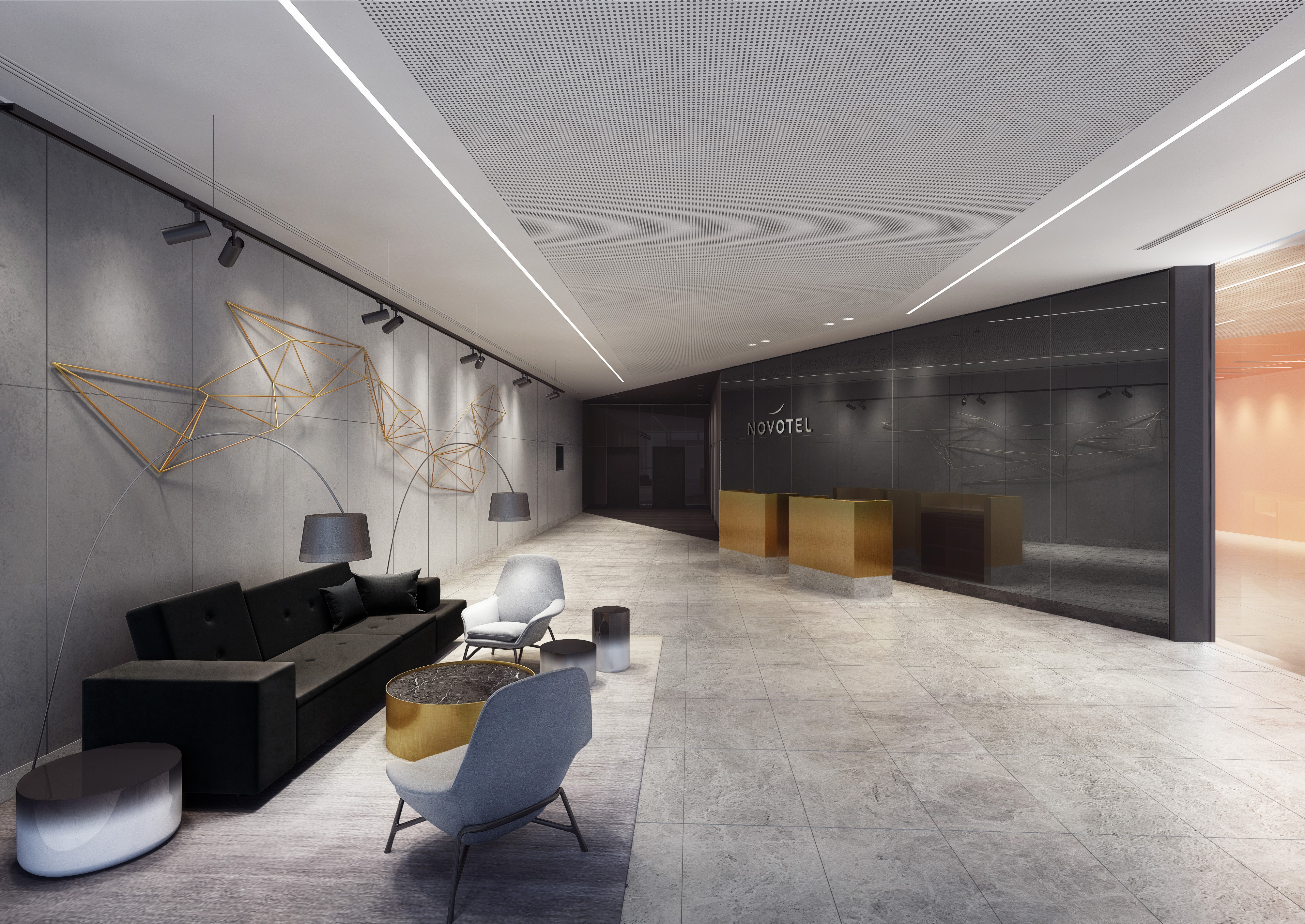 There has been no hiding the rise of the 26-storey golden hotel tower in Melbourne's South Wharf, and the hotel has now offered a first look inside the doors of the near-complete hotel. Accomnews caught up with the hotel's general manager, Glen Erickson to shed some light on the hotel's design.
The new $150 million Novotel Melbourne South Wharf is in its final stages of construction as part of the $350 million expansion of the Melbourne Convention and Exhibition Centre (MCEC) and broader South Wharf precinct. According to general manager, Glen Erickson, the hotel build is unique in both its approach and outcome.
"The hotel plays such a pivotal role in one of Victoria's most influential infrastructure projects, being the expansion of the Melbourne Convention and Exhibition Centre. With the completion of one of the Southern Hemisphere's largest event spaces at 70,000 square metres, our city and Australia will now be able to attract global events that have not previously had the space or the hotel rooms available. I am very humbled to be playing a small part in a project that has the potential to benefit the city for many years to come," he said.

"Novotel Melbourne South Wharf will give visitors the choice of a mid-scale internationally branded hotel as an alternative to the previous limitations in the area of only five star options. Further to this, the excitement of a new build hotel is the opportunity to deliver on what guests have been asking for of the industry over recent years."
Having been developed within the past 12 months, Mr Erickson is impressed with the project's progress, praising the partners involved for their management.
"To think that in less than 12 months an empty car park has been transformed into a stunning 26 storey hotel tower is quite remarkable. This team have worked so well together that the hotel will be opening ahead of our originally planned April date," he said.

"We cannot wait to showcase Melbourne's newest hotel to the market in only 18 weeks time."
Designed by Woods Bagot, NH Architecture, and with interiors by Fender Katsalidis and Woods Bagot, the hotel is expected to be one of the most impressive Novotel hotels in Australia.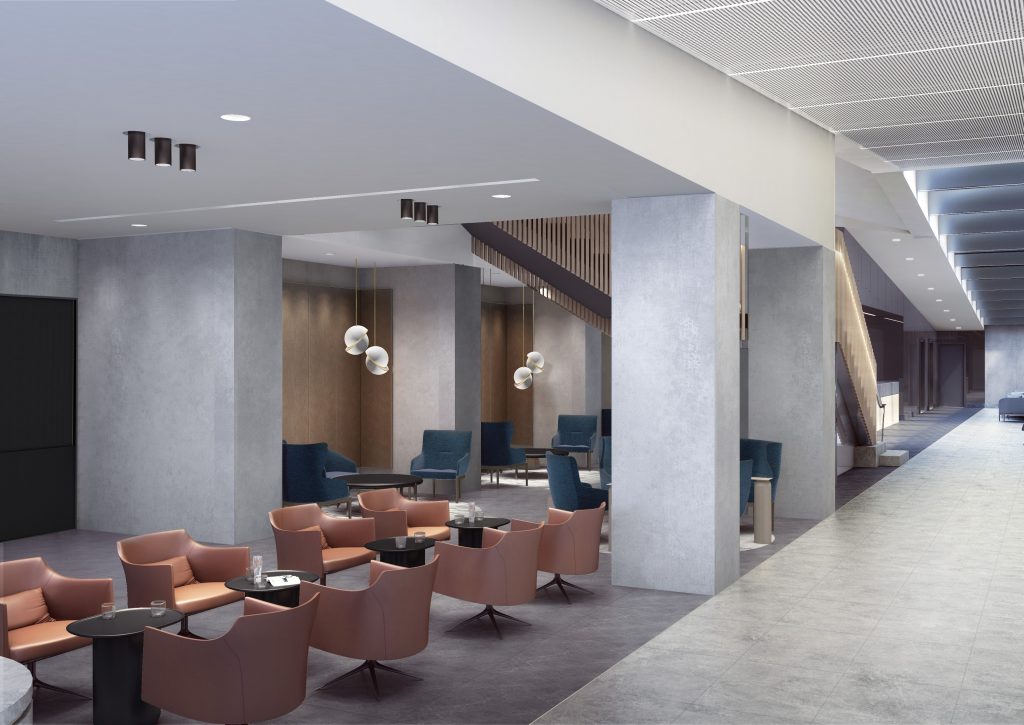 "The main feature and a personal favourite is the hotel's two toned exterior gold and charcoal glass façade. By design, we are a bold, shimmering gold tower!" Mr Erickson remarked.

"By nature we are quality driven with a simplistic desire to deliver an uncompromising and welcoming experience to all of our guests."
Mr Erickson described the golden metallic details as the "Midas Touch", creating moments of luxury by providing a dramatic insertion into the hotel lobbies and dining spaces. The gold accents also highlight key service touch points, such as the concierge desk, lift lobbies and hotel reception. A monochromatic backdrop provides light and shadow to create subtle drama in contrasting chroma, lighting balance and textures.
"I'm also enjoying adding the latest generation of guest room technology into the hotel. We will have fibre internet directly connected to the property, providing extremely fast internet for our guests. We have added 49 inch LED Smart TVs with Chrome Casting and media hub points to all rooms as standard. This will create cinematic viewing for our guests using their own content, something which is well ahead of the trends in hotel room design," he shared.
On arrival to the guest floors starting from level 7 to level 26, guests are provided with proximity sensor door locks to access their rooms. Bespoke joinery is said to be a highlight in every room and all have generously built wardrobes, luggage racks, study spaces with task lighting and mini bars with additional storage.
A soft colour palette of natural timber is contrasted with black accent walls, highlighting the light and shade design principles which are present throughout the hotel.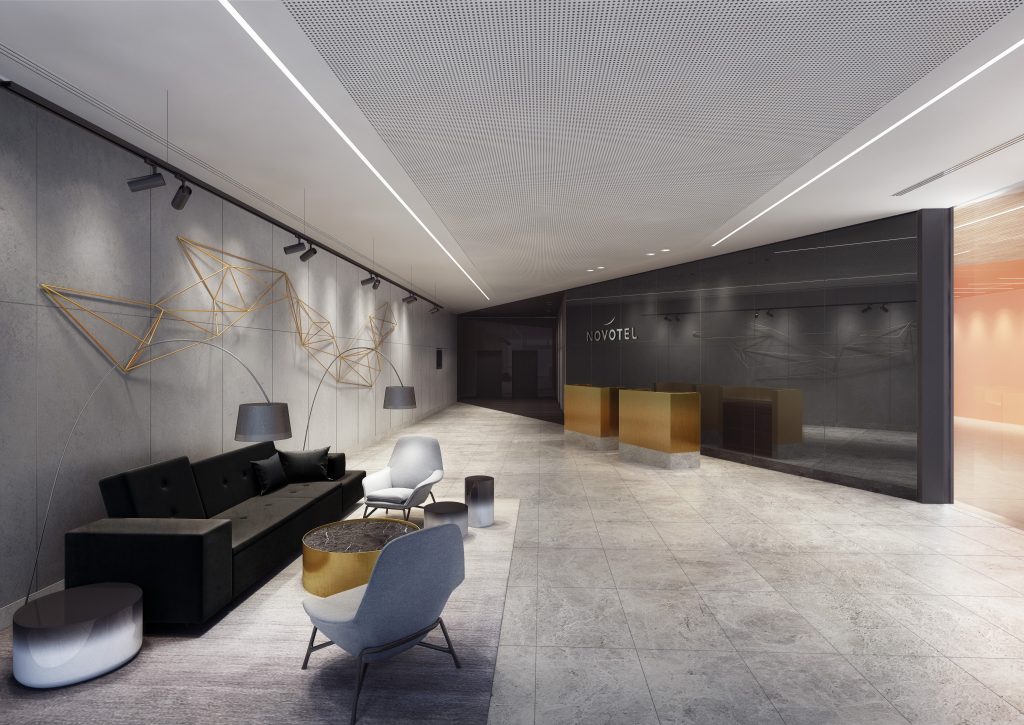 Each bathroom features a custom resin formed basin with metal accents carrying through into the vanity and back-lit illuminated mirror design. Generous walk-in showers feature a slate grey herringbone tile. All hotel rooms will encompass Novotel brand identifiers including bedding and fair trade bathroom amenities.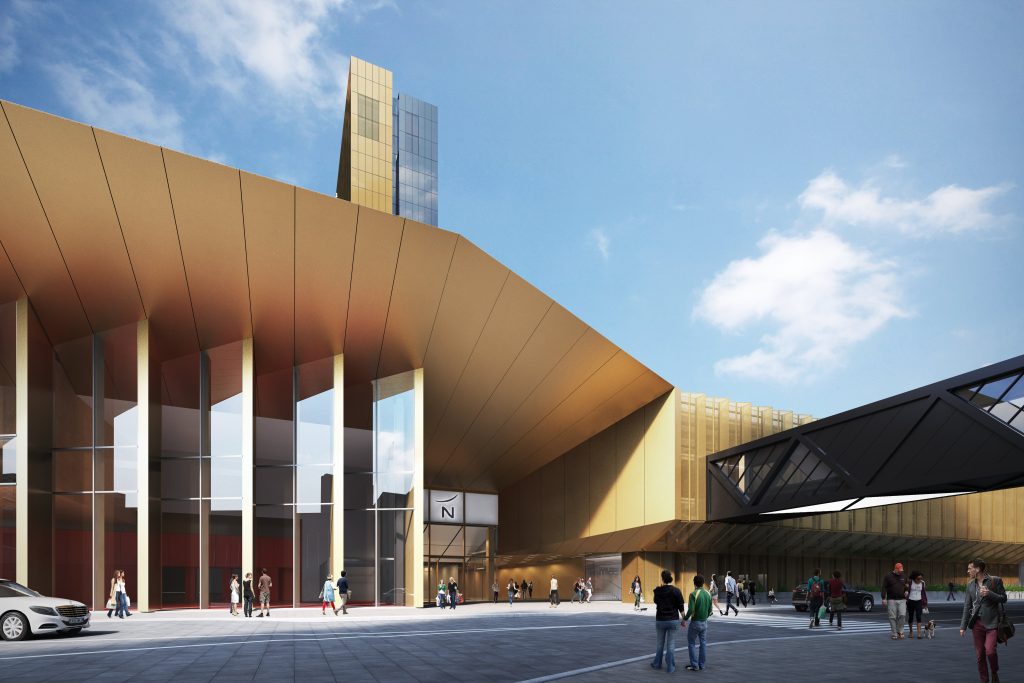 According to Mr Erickson, the development of the Novotel will contribute significantly to the continued evolution of Melbourne as one of Asia Pacific's most important tourism, meeting and events cities.
"While the hotel is simply spectacular and it will offer guests immensely comfortable guest rooms with the latest connectivity and locally sourced food, I honestly believe that the hotel will set new benchmarks when it comes to creating a uniquely authentic guest centric culture," he said.

"It is incredibly exciting to think about the day that all of the creative concepts and new intuitive service elements will change from an action plan into reality! All going to plan, we will have created a very busy hotel that feels calm, inviting and has an authentic sense of belonging."