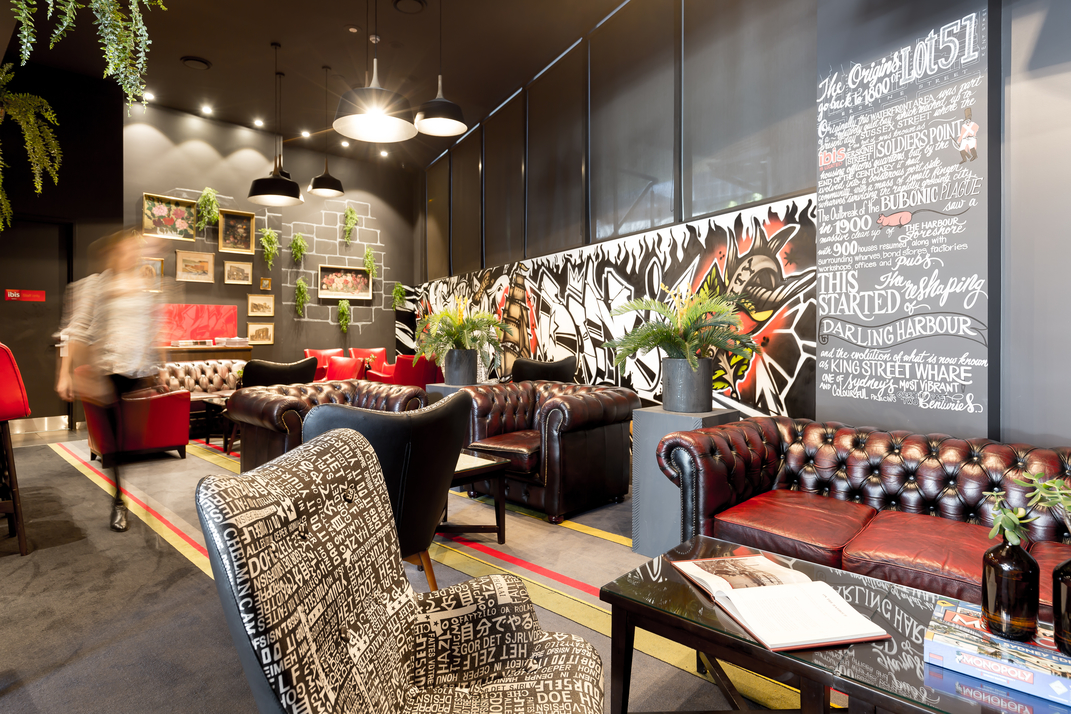 News
Guests' F&B expectations have changed. Have you?
If you search for hotel guest photos online, you're likely to find pictures of three things: the room, the view, and the food. Accomnews spoke exclusively with the general manager of Ibis King Street Wharf, Victoria Deak, about making a hotel's F&B offering stand out, as well as offering great knowledge of the local food scene.
There's no denying it – food is important to travellers, and their needs and wants are changing. No longer are guests seeking out a generic breakfast buffet, or an instant coffee before heading out for the day. Guests are looking for boutique restaurants, a comfy place to relax or work, a taste of local culture, and the ease of accessing it all within the comfort of their own accommodation. Is that too much to ask?
Recognising this shift, the Ibis King Street Wharf has recently relaunched its lounge and bar, Lot 51, paying homage to the early waterfront heritage of the local area and incorporating industrial design, eclectic art, and recycled furniture from Sydney's past.
"The work on Lot 51 was an evolution of the space," Ms Deak told Accomnews. "The physical restaurant itself was renovated about two years ago when they made the decision to look at it as more of a lounge option as opposed to a restaurant."
When Ms Deak came on board with the hotel, the Barangaroo area was undergoing rapid revitalisation, with new venues opening and old ones getting a facelift. She soon realised that the Ibis King Street Wharf needed to blend into the landscape, moving away from its 'hotel restaurant' image and injecting a sense of character.
"It was about seeing our venue play a part, and also seeing how it could support the market and the hotel. We started with an identity and looked at how to be more unique in that food and beverage space. Being a hotel, we can sometimes be a bit on the vanilla side, so it was just to try and have a unique stance and give it a bit of personality and soul, and it stemmed from there."
While many hotels in Sydney and other major Australian cities are undergoing major refurbishment, requiring a period of closure before a relaunch, Ms Deak said that making gradual changes has worked well for both the venue and the hotel guests.
"Most of the changes occurred this year, it was really layered. It wasn't a close down, remodel and open, it was just as components came to life and artists were sourced, we installed things. It's been very much a transition over the past 10 months," she shared.
While the initial objective was to create a comfortable lounge and space for hotel guests, there is scope for a wider customer base in the future.
"It's a very captive audience when you've got 91 rooms and people need to relax, work and socialise. That was my initial motivation, and now we're moving into the next phase of looking into the foot traffic around us, the businesses that are located around us, including the residents, and targeting that additional loyalty from new guests and new clients."
With guests reading reviews and looking at images of hotels before making a booking, Ms Deak believes that a hotel's food and beverage offering is a major consideration for guests when choosing their accommodation. While guests may choose not to use the services once they arrive, she said it is important to have them on offer.
"I think every venue will have a unique take on what it looks like, but having the services there – even if they don't use it to its full capacity – it's a key component in making a decision on where to go, so that guests have options if they get back from work and they're tired and they don't really want to go anywhere, or if they're not comfortable going out if they're travelling by themselves, that a hotel does provide an option for them."
While the Ibis King Street Wharf is close to a number of esteemed restaurants, cafés and bars, this general manager remains unconcerned about competition.
"It absolutely is competition, it's a great precinct and we're in a fantastic location where we can make recommendations for guests. We're not fighting in the food war, all we're doing is providing a fantastic space for our guests to relax, have a glass of wine, or a coffee in the morning."

"We actually have a concierge of the local area and we have team activities where they take us to these venues so we actually get to taste what they have to offer so we can recommend more astutely to what our guests may need."
Through embracing competition, providing for guests, and offering a unique experience, hotels should expect to see satisfied visitors, raving reviews, and plenty of happy holiday snaps.