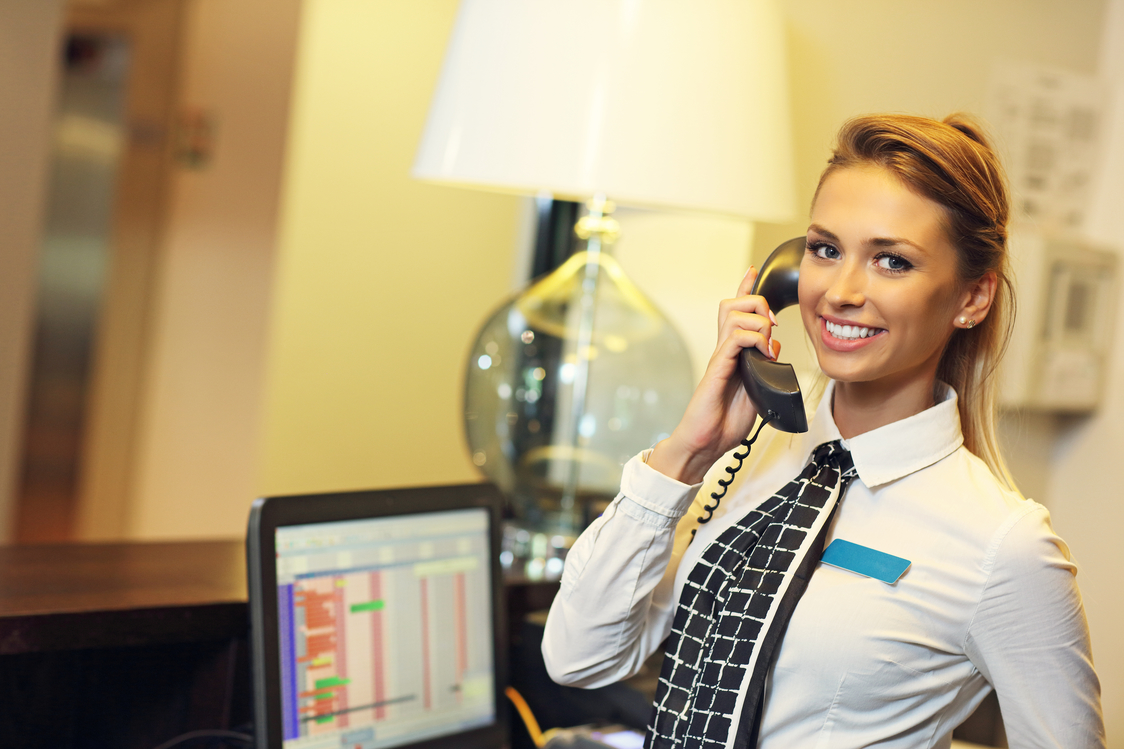 "The hotel room wasn't clean or very comfy, the roof leaked… but Paul the reception guy was awesome," said one Sydney hotel reviewer.
While it's every hotelier's goal to provide a wonderful overall guest experience, it's no secret that great service covers a multitude of wrongs. A phone conversation may be the first impression a guest gets of your hotel, and you only have one chance to get it right.  Accomnews looked at some recent hotel reviews to find out what matters most to guests when it comes to phone service.
"Receptionists do not inform each other of problems from shift to shift, so I had to call five times to tell the same story."
The lesson: You can provide the world's best phone service, but if you don't tend to the guest's problem or query, guests will perceive your service as poor. While the complaint may not be something you can personally tend to, it's worth personally ensuring that the complaint or query was resolved. If your shift ends, ensure that more than one person is made aware of the guest's request.

"When I raised a concern with the guest services, they guaranteed a call back which did not happen."
The lesson: It goes without saying, but following through is a must. Do you have a system in place for remembering call backs and checking off queries? While a sticky note may seem like an effective reminder or communication with another staff member, a computerised checklist and a personal conversation could go a long way when it comes to facilitating healthy communication with guests.
"I try to reach reception about a problem and after a few attempted calls, someone finally took my complaint." 
The lesson: Do you have someone at the phone at all times? What's your plan of attack when all reception staff are otherwise engaged? When a hotel phone rings, it's likely that it is a) a potential guest looking for information or calling to make a booking, or b) a current guest calling for assistance. Either way, an incoming call should be of great importance to reception staff. It's inevitable that staff may occasionally be unavailable to take a call immediately (particularly during busy check-in hours), but this doesn't mean letting it ring out.
Guests waiting at the desk want great service, but they also want to see you providing great service to others in the hotel. Leaving a phone to ring out not only sends a poor message to the guest trying to call, but also for the onlooker occupying staff's attention. Consider answering the call with an apology and requesting a short hold period while you finish serving the guest at the front desk. Remember to realistically set the guest's expectations for the length of the hold period to avoid disappointment.
"Our GPS let us down when trying to find the hotel, but a quick phone call to the hotel and they had us located and then put us on the right path in a jiffy. This welcome continued on our arrival being welcomed at the door and then treated quickly and efficiently during check-in."
The lesson: Most calls that come through to the reception desk have one thing in common – someone needs help. Whether it's help fixing a problem, help finding a restaurant for dinner, or assistance with room service, it's important to lend helpful advice and a can-do attitude.
How well equipped are you to deal with the variety of requests made by guests? Are you familiar enough with the area to provide directions? Can you recommend local attractions and restaurants?
For more tips on providing great customer service, see our recent article on what it takes to create a holistic customer service experience in the 21st century.